Use your phone's camera to track your basketball shots with this free app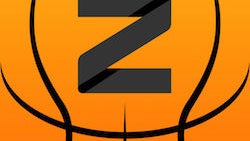 Didn't you just hate it when you were in PE and the teacher wouldn't stop screaming at you for having a sloppy baseball swing or shooting a three-pointer like a girl? Zepp is a tech company that creates products that basically do what your PE tutor did, minus all the screams. It produces gadgets that attach to your tennis racket or golf club, and feed info about your performance to a mobile app. The software utilizes an AI algorithm that obtains detailed measurements of your swing and gives you professional advice as to what areas you need to improve. Pretty cool, eh?
Zepp has decided to be nice to customers and enrich their experience by creating a device- and charge-free mobile app that allows you to monitor your basketball shots, using only your phone's camera.All you need to do is point your phone's cam at the hoop and shoot away – Standz Basketball will automatically start capturing as you take shots. It will keep score of your successful throws and will let you buff up your videos with effects and slow motion.
While the app cannot provide the rich and detailed feedback you get with Zepp's physical products, it is great for monitoring your performance at the court, and easily sharing your dunks on social media. Instead of just hearing "Nooo, you suck, keep your wrist firm!', you'd be able to replay your attempts and work on your play. Like Zepp's other mobile apps, Standz Basketball is free, but is only available on the App Store. Sorry, Android ballers.
via
Engadget
Recommended Stories