Upgraded flash in the iPhone 5S rumored again, the iPad 5 to come in an ultra compact body
23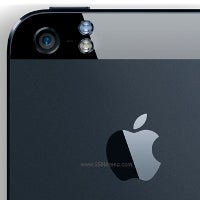 There's a bit more info to the leak that the iPhone 5S, or whatever Apple chooses to name this year's edition, will
feature a 13 MP camera module
. Insider sources have also mentioned a
faster processor
plus improved flash, and that this new camera might actually be an
Exmor RS
unit from Sony, just like the sensor in the
Xperia Z
.
Of course, there's the sensor, and then we have the optics and the software, so the end result might be something completely different than what Sony has managed to achieve with its own Exmor RS product.
We are not entirely sure what an improved flash would mean, but Apple has filed plenty of patents in that area, like the
LED "dots" array
you see in the diagram below, plus we've heard already from a separate source that the next iPhone 5S will
sport dual LED flash with a tinted blue unit
to nail the white balance measurement.
The source also mentions that the prototype chassis for the iPad 5, which looks "pretty close" to the render below, and is expected to arrive in the fall, is so compact and bezel-less on the sides, that it could only use one of the thin and frugal
IGZO displays of Sharp
, so an improved battery life and/or smaller battery to fit in the compact body can be expected as well.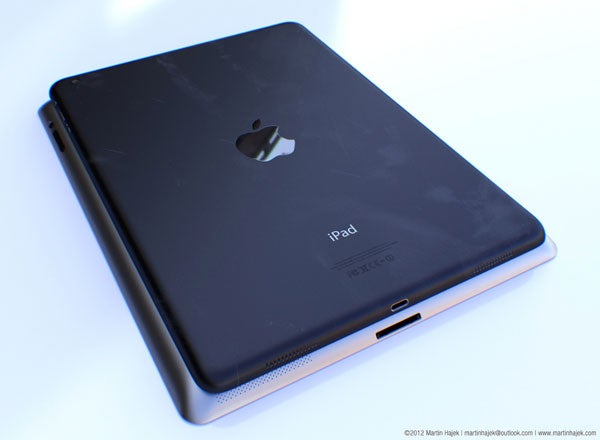 Finally, the rumored
affordable iPhone with polycarbonate housing
is mentioned to be something for the vast emerging markets in mind, and developed in cooperation with China Mobile, the world's largest carrier. As for the alleged
big-screen iPhone Math
, the sources attributed such a title to bad translation, saying that it is more in the sense of "iPhone +" actually, and is just one of Apple's development prototypes. Carrying a 4.7" screen, they say the iPhone + is unlikely to see the light of day this year, and might undergo many changes if/when it is launched.