Updated Windows Phone App for Desktop now available
4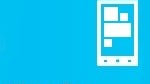 Microsoft has been taking in a lot of…we will call it feedback, since the rollout of Windows 8 and Windows Phone 8.
One of the features that had not enjoyed such a smooth transition is the step away from the fully packed Zune desktop platform and the step toward its replacement, Windows Phone App for Desktop, which serves basically as a synchronization interface and nothing else.
Where the depth of functionality of Zune was sacrificed, the Desktop App made up for in relative efficiency in helping Windows Phone users actually switch to the device. Windows Phone Desktop App is very good at scanning a user's iTunes library and enabling syncing to a Windows Phone with little flash or flair. However, it also removed the ability to do things that used to be possible, like play music from your library on your computer and we will not even start with the fact that Xbox video is still not supported on Windows Phone 8.
Microsoft seems to be listening and learning and while this update does not bring back the depth of functions of the old Zune app, it is an improvement. The change log touches on four major areas, bug fixes, flexibility in library selection, easier updates and expanded podcast support.
source:
Windows Phone Blog