Upcoming versions of Android might cause even more "breakage" for root apps, Chainfire claims
40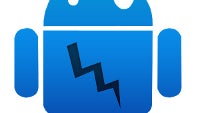 According to Chainfire, one of the most popular and renowned XDA developers, the next version of Google's mobile platform could break most of the apps that require root access.
Back in January
, the expert unearthed a change in the master AOSP tree that prevented root apps from executing commands in the
/data
partition of your Android device. Due to this change, apps that require root access easily break and can't function properly. Chainfire found several workarounds for this issue, however, it seems that the newest iteration of AOSP has other aces up its sleeve, which might create even more hurdles for root app developers.
Chainfire reveals that certain changes in the security policies of AOSP's kernel, SELinux, make the latter even more secure than before. Referring to it as
"SELinux on steroids"
, Chainfire states that the kernel now prevents root apps to run in the /data partition, thus breaking them
"in new and exciting ways"
. This means that making your root app work will be a tad harder.
Additionally, it appears that the latest version of AOSP runs on the experimental
ART runtime
by default - up until now, Dalvik was the preferred runtime. ART is considered to be superior to Dalvik, as it provides better performance and increased battery life, but most apps have certain compatibility issues with it. What's more, Chainfire says that the combination between the new runtime and the latest version of the SELinux kernel might cause even greater system instability when a root app is making an unauthorized or incorrect query, resulting into constant reboots.
It is highly probable that these changes will make it to a future version of Android, be it 4.4.3 or even 4.5. Luckily, Chainfire built a new version of its root management tool, SuperSU, which successfully bypasses these newly-added changes in the most recent AOSP builds - great news for all Android root app developers out there.
source:
+Chainfire
via
XDA