Upcoming Nokia 3 said to feature 5.2-inch screen, Snapdragon 425 chip
14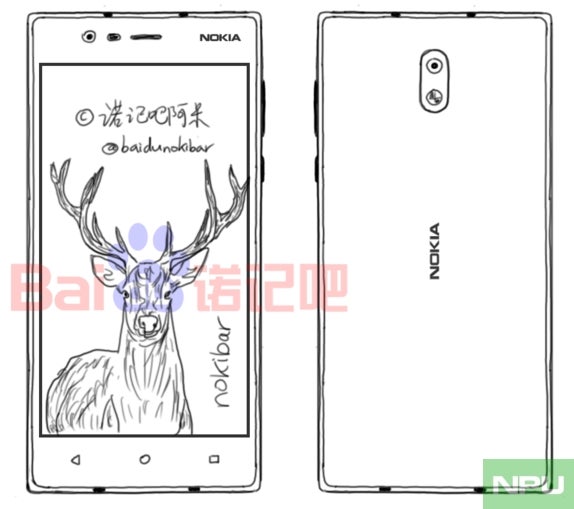 Yesterday,
word got out
that three new Nokia phones will be presented at the MWC 2017 conference in Barcelona this month. There will be two Android models – the Nokia 3 and 5 – along with a Nokia 3310-tribute feature phone. We're not sure how the latter is particularly relevant, as your ancient 3310 probably still works and will likely survive 3017's Great Intergalactic War. But hey, who are we to judge?
Anyway, the Nokia 5 was briefly profiled as a 5.2-inch model with 2GB of RAM and a 12MP camera, designed to sell at around $200. The Nokia 3 lacked specs, but its suggested price was reported as $150. A day later, we have the purported specs, and as the price has indicated, this is no iPhone killer we're talking of. Rumors suggest the Nokia 3 will pack a 5.2-inch, 720p resolution screen and feature a quad-core Snapdragon 425 processor with 2GB RAM, 16GB of storage, a 13MP rear camera, and a 5MP front cam. The operating system will be Android Nougat.
The Nokia 3's release date is scheduled for March or April, and the smartphone will sell in "major markets." So far, the sole Nokia Android phone (the Nokia 6)
remains a China exclusive
and we can't know for sure what HMD Global, the company in charge of Nokia-branded mobile products, has in mind for the future.
ALSO READ