"Unknown Sources" checkbox switches from a user setting to a permission on Android Oreo
10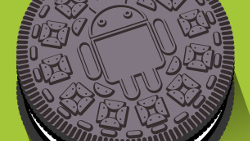 Many of you Android users out there who have side-loaded an app or two know all about the box that allows you to install apps from "Unknown Sources." Before you download an app from a place outside of the Google Play Store, you must check off this box. However, once Android Oreo is running the show on your phone, you might think that you've lost the ability to sideload apps. While Google did remove the "Unknown Sources" checkbox from its current location, it has merely changed it from a user setting to a permission that you must agree to every time you install an app from an unknown source.
The change in Android Oreo is important because it makes it safer to install apps from unknown sources. It prevents another app from asking you to install a bogus software update that contains malware. On Android Oreo, you cannot be fooled into installing the bogus software update without granting permission first to the app that prompts the install. You might consider this to be a pain in the butt, but considering what could happen without this change, you really should be willing to take the time to give permission before installing apps from unknown sources.
Check out our Android 8.0 review, hot off the press, by clicking on this
link
!
source:
Google