Universal using licensing renewal negotiations to get Spotify to cut back on free streaming
8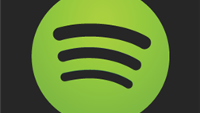 According to a report in the Financial Times, Universal is using license negotiations with music streamer Spotify in an attempt to get the latter to reduce the amount of free music that it streams to subscribers each month. The global entertainment conglomerate, which owns the largest music company in the world, is blaming free ad-based music streaming for the decline in sales of recorded music from online stores like iTunes.
Spotify is also facing competition from Apple, whose new streaming music service is
expected to launch later this year with the release of iOS 8.4
. Apple is seeking to renegotiate lower fees with the music providers, including Universal Music Group,
in an attempt to undercut Spotify's $10 a month paid service
.
"The market data really speaks for itself. It's clear that the key to success for artists, consumers and Spotify alike is developing an offering that drives more free users to the paid tier."-Source inside Universal
Universal is trying to use its leverage with Spotify to force the latter to develop a plan that would migrate free listeners into the paid subscribers' category. Those streaming via Spotify for free cannot choose the titles that they hear using the mobile app, and cannot use the app offline. But Spotify fears that by making its free streaming tier more restrictive, users would leave for YouTube which offers practically no limits on music. And the streamer also says that it is wrong to blame it for the declining music downloads on iTunes, saying that the subscribers it is monetizing are those who never paid for music before.
source:
FinancialTimes
(registration req'd) via
Telegraph.co.uk
,
Engadget