Unannounced Sony Xperia C6 Ultra gets leaked with specs in tow
18

Sony's Xperia line didn't have a great time of it last year, thanks largely to the controversy that surrounded Qualcomm's Snapdragon 810 processor. The chip built an unwelcome reputation for overheating, and upon the launch of
the long-awaited Xperia Z4 in Japan
, some retailers
actually forewarned consumers
that they were buying a device with potentially major flaws. Still, the company
is continuing to soldier on
, and in recent times, we've heard much about the as-yet-unannounced
Xperia C6
. Now, a new report has offered some updated information along with a few renders of what's being touted as the Xperia C6 Ultra.
The
Xperia C5 Ultra
only launched back in August of last year, but of all the big names in the mobile industry, Sony's release cycles tend to be more difficult to predict. Therefore, it's very possible that a new Xperia C6 / Ultra could be on the cards for the near future. A product line famed for its strong selfie cameras, the Xperia C6 / Ultra looks set to follow suit in this regard, and as we saw in a leaked hands-on image last month, the display will be essentially edge-to edge.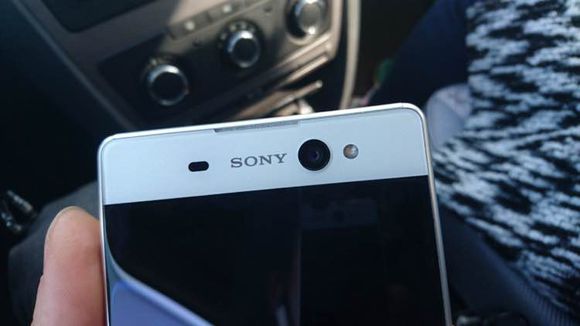 Previous leak of the Sony Xperia C6 and its big ol' selfie camera
NowhereElse
has dished out the specs, which, as with the Xperia C5 Ultra, seem fairly mid-range. The display will be a full-HD, 6-inch offering, whilst MediaTek's octa-core MT6755 processor clocked at 1.9 GHz will be a slight bump on the MT6752 of the Xperia C5 Ultra. The device may also include Mali-T860 graphics and 2 gigs of RAM, with 16 GB of expandable storage.
Aside from the 20-megapixel rear-facing camera, the star of the show will be the 16-megapixel front shooter complete with LED flash. With pictures of our food not quite cutting it, we've become a generation addicted to selfies, and Sony's Xperia C range will look to continue ensuring that all of our facial blemishes show clearly when we capture them.
Whether the Xperia C6 and Xperia C6 Ultra are the same handset has yet to be established. Since NowhereElse mentions in the report that the moniker
"has yet to be confirmed,"
we're inclined to think that these new specs and renders describe the same device that's been discussed over the past months.
Whatever the case, let's hope Sony comes through with an announcement very soon.
Recommended Stories