Sony sells 12 million Xperias in Q4, smartphone division swings to profit
34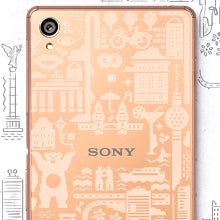 Sony's smartphone business logged an operating profit of $80 million last quarter, as it sold 12 million handsets by simplifying and refreshing its product lineup. Compared to 8.8 million sold in the same quarter a year before, or 9.9 million during the summer quarter, Sony demonstrates good solid growth in the mobile department.
Flagships like the
Xperia Z3
and
Z3 Compact
with their waterproof chassis and amazing battery life are proving to be a hit among consumers, and Sony managed to differentiate itself with waterproof midrangers, too.
The company will still lose about $1.45 billion for its fiscal year, but this loss is less than predicted due to the strength in the PS4 sales, and the image sensor business. Most smartphone makers are now either directly using Sony's phone cameras, or repackaging their sensors, adding OIS and other technology, then labeling them with their own brand. Sony also did a U-turn in its forecast going forward, as it now expects to swing to profit instead of a small loss this current quarter that ends in March.