Ubuntu Edge funding passes $4.5M, adds lower tiers that are going fast
10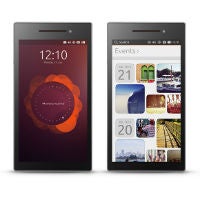 It took just under 12 hours for the
crowd-sourced funding campaign
for the Ubuntu Edge to reach
$2 million
, and over $3.5 million in the first 40 hours, mostly on donations jumping on the $600 tier to get a device. Once that tier sold out, funding slowed down a bit, but Canonical has added multiple new tiers to spur more donations, and those tiers are selling out fast.
As of this writing, the campaign had passed $4.5 million and Canonical had added new funding tiers for $625, $675, $725, $775, $780, $790, $800, $810, and $820; these tiers were added to the existing tier of $830 and the sold out $600 tier. Unfortunately, as of this writing the $625 tier had already sold out, and the tiers from $675 to $775 only have room for 1,250 contributors each.
No doubt the lowest tier available will garner the most attention until it sells out, at which point the focus will shift up to the next level. This basically means the faster you donate, the cheaper your device will be. So, if you're interested in a device that will dual-boot Ubuntu and Android, dock to become a full PC, and feature "the fastest available multi-core processor, at least 4GB of RAM and a massive 128GB of storage", and a 4.5" 1,280x720 sapphire crystal display, you should check out the funding page.