Canonical announces Ubuntu Edge smartphone, launches funding campaign
26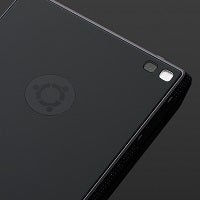 Canonical, the central muscle behind the development of the Ubuntu operating system and the forthcoming mobile rendering of the OS, has launched an audacious crowd-sourcing campaign to launch what it describes as the Formula 1 of mobile technology.
The reference is based on the cutting edge automotive technology that is developed on the race track and eventually makes its way to the vehicles we ride in every day. Mark Shuttleworth, CEO of Canonical and front man evangelizing for Ubuntu, explains the need for a similar arena for mobile technology.
That means it is time to launch the
Ubuntu Edge
project. Its goal is to do for smartphones what racing does for cars, low-volume, high technology, funded by enthusiasts and professionals alike. What will the Ubuntu Edge bring to the table? More than just the hardware, Ubuntu OS is centered on a converged computing experience, not unlike what Microsoft is aiming for with Windows. However, Ubuntu is a vastly more open environment for developers.
What will the hardware be exactly? Well final specifications are not etched in stone, but
expect a sapphire crystal for the screen.
Pixel density will not be pursued at the expense of color quality or brightness, right now, it might be a 1280x720 display. It will definitely be 4.5-inches.
On the inside, the
"fastest available" multi-core processor
will be used, the Edge will have
"at least" 4GB of RAM
and a minimum of
128GB of storage.
It is basically running an operating system design to deliver a converged experience, there needs to be room and horsepower under the hood. The battery will be a silicon-anode cell.
Other specifications are set to be an 8MP main camera with a 2MP unit on the front. Dual-band 802.11n Wi-Fi, Bluetooth 4.0 LE and NFC will of course be present as well. The rest of the list is to be expected, GPS, compass, all the usual sensors, HD audio speakers, dual-microphone recording, noise cancellation and a 3.5mm headset jack. Dimensions will be 64mm x 9mm x 124mm.
The Edge will also feature a
dual-LTE chip to allow use on any 4G network in the world.
Because the Edge will be packing some power, it will be able to
dual-boot Ubuntu phone OS and Android into a fully integrated Ubuntu desktop PC.
The total goal of the campaign is to raise $32 million
, roughly $1 million per day. If they can pull it off, you will get your Ubuntu Edge next spring (May 2014). It is a lot to ask upfront, but Canonical is not some start-up looking to cash in, so those that are still waiting for your Pebble smart watch should take that into consideration.
What is
your price
of admission? Today only there are an
introductory 5000 units available for $600
, after that, they are $830. Shipping to the US and UK is included.
If you must have a truly rare Edge, $10,000 will get you one of the first 50 numbered devices
to roll out of the factory. You will also get a VIP invitation to join Mark Shuttleworth at the launch event. If you are running a business and run Ubuntu in your enterprise, a $80,000 option gets you 100 handsets and a host of support elements for your CIO or IT department.
Are you going to get on the Ubuntu train? The
user experience is looking really smooth
, and it could be said a lot of things are still very "beta" in nature. It could be a sign of good things to come. Check out the photos and video below.
source:
Ubuntu Edge
(Indiegogo)
The Ubuntu Edge