Uber to do away with surge pricing
3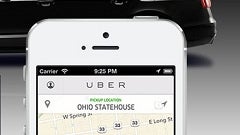 One of the few gripes users of the popular ride sharing service, Uber, have is not knowing exactly how much the ride being hailed will cost.
Surge pricing has been a sore point with a lot of people because Uber would only provide a broad estimation about what the minimum fare would cost. Figuring in the multiplier, it takes away from a truly clean experience.
Uber is in the process of putting all that nonsense in the rear view mirror. Select cities in the United States and India have been seeing this new feature at work already – the exact price of what you will pay before you get in the car.
In the coming months, Uber expects to have this pricing scheme in place worldwide. Technically, surge pricing in the rawest sense is not going away, but at least you do not have to do guess work against an estimate and a multiplying factor, only to see a completely different number after your ride is over. You could say Uber will not take you for a ride, after your ride (yeah, we went there).
source:
TechRadar
Recommended Stories