USAA banking app returns to Windows Phone
9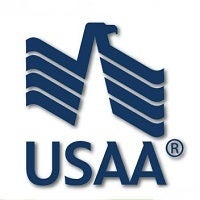 Back in March 2013, USAA announced that it was pulling support for its Windows Phone app due to low interest and low adoption rate of the platform. However, that app was built for Windows Phone 7, not Windows Phone 8.
The result was that even those that had the app working on their WP7 (and in some cases WP8) hardware were abruptly unable to continue using the app and since then the only way to harness mobile banking with USAA was via the mobile web-page.
Web-pages are fine, but limit the feature set that can be accessed by users. USAA's companion apps for iOS and Android feature the ability to utilize nearly all of the bank's services from transferring funds, mobile deposits to stock trades and paying bills. The app is a critical service to USAA because the institution has no physical banking branches anywhere, everything is done online and over the phone.
For those that are not familiar with USAA, it is the largest US bank to serve active and retired members of the military along with their families and dependents. It was also one of the few US banks to not get completely hammered by the real estate meltdown in 2008.
Well some customers started putting the heat on USAA over the Windows Phone app. A Facebook page was set-up but largely lost traction this past summer. In October, someone started a comment in USAA's community forums to get some answers. Others quickly followed suit, highlighting the growth of Windows Phone in the marketplace. USAA responded with a simple comment, "Please keep an eye out for an announcement in…[a] few days."
We have seen such comments before from all sorts of folks and it is easy to write such things off as lip-service. However, USAA did indeed come through, and as of this morning, the USAA mobile banking app is now available in the Windows Phone store. It is no scaled down app either, it is fully featured and is a smooth operator compatible with Windows Phone 8 and 7.5.
Check out the Windows Phone source link to download your copy.
Thanks to an anonymous tipster for the heads-up.
sources:
USAA
and
Windows Phone