USA! Pixel 2 prices abroad make America smile, much like the iPhones'
19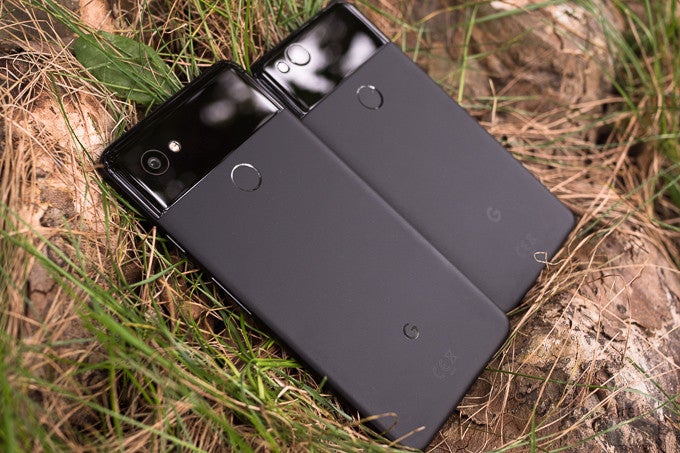 Right after the new Pixels were introduced, Google pulled an Apple, and slashed the price of the 2016 crop by a hundred. Thus, the basic
Google Pixel
can now be had for $549 directly from the Google Store, while its larger sibling, the
Pixel XL
, will set you back $669. You still need to add that hundred if you want the larger, 128 GB storage versions, but the trend is clear, and Google will probably be doing this with each new Pixel iteration - you know, like that other competitor down south from Mountain View does.
Google is now gunning for the $1000 club, too
Now, whether the new
Pixel 2
is worth its starting $649, and the
Pixel 2 XL
the $749 Google is now asking, is a matter of personal choice, but if you want a more affordable Pixel, Google has you covered. Since it is mimicking Apple's sales strategy here, we were curious to check whether it is also following another pricing trick from the trendsetters over at Cupertino - adjusting the tag of overseas Store units upwards to offset any currency exchange fluctuations, or foreign customs' duty charges, resulting in iPhones that are much more expensive abroad than in the US.
Needless to say, that's the case with the new Pixels, too, as you can see in the table below, for the horror of German or Australian fans, who will have Google's phones offered locally, but at a price for the Google Pixel 2 that pierces through the $1000 barrier in USD equivalent. Sign of the times.
Pixel 2 64 GB
Pixel 2 128 GB
Pixel 2 XL 64 GB
Pixel 2 XL 128 GB
US
$650
$850
$850
$950
UK
$829 (£629)
$961 (£729)
$1052 (£799)
$1185 (£899)
Canada
$719 (CAD 899)
$824 (CAD 1029)
$927 (CAD 1159)
$1032 (CAD 1289)
Germany
$

944

(€799)
$

1073

(€909)
$1109 (€939)
$

1239

(€1049)
Italy
n/a
n/a
$

1168

(€989)
n/a
Australia
$846 (AUD 1079)
$964 (AUD 1229)
$1097 (AUD 1399)
$1215 (AUD 1549)
India
$938 (₹ 61,000)
n/a
n/a
n/a
Below, we are adding some similar calculations that we did when the iPhone X was introduced just for giggles, and to illustrate how Google is following the same playbook when it comes to overseas sales, which seems to be "as much as the local market can bear." The Italians are obviously able to bear a lot, as they have the most expensive Pixels or iPhones of them all, so the pricing might have something to do with local taxes, duties and regulations, too, rather than simply corporate greed.

Apparently, Google is aiming as high as the best of them with its new Pixel 2 and Pixel 2 handsets, though it has some catching up to do in terms of distribution and wider global availability, compared to, say Apple, Samsung, or even Huawei.