UBS analyst Milunovich: Apple could net $1.5 billion in iPhone 5se's first 12 months
16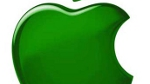 With talk that Apple will introduce the long rumored 4-inch Apple iPhone 5se on March 15th
and launch the device three days later
, there is a question that most Wall Street analysts need to compute: How much money will come into Apple's coffers thanks to the new phone? UBS analyst Steve Milunovich has been covering Apple back before it became known as a smartphone manufacturer, and he has put together an analysis of what the new iPhone model means to Apple in dollars and cents.
Milunovich sees the iPhone 5se selling 30 million units during its first 12-months on the market. This would be about two-thirds of the number of
Apple iPhone 5s
and
Apple iPhone 5c
units he estimates were sold in fiscal 2015. Priced at $500, he expects the new phone to cannibalize 5 million Apple iPhone 6 sales which would wipe out $3 billion in revenue. This would allow the iPhone 5se to generate a net $7.8 billion in revenue for Apple. Figuring a 25% operating margin on the device (the entire company had a 30.5% operating margin in fiscal 2015), Apple would receive $1.95 billion in operating earnings.
At a 25% tax rate, that would leave $1.5 billion in net income for Apple to add to its bottom line. That works out to an additional 26 cents per share for the company. This is all just an estimate from a Wall Street analyst of course, and it doesn't count the additional benefits to Apple such as more Apple Pay-driven revenue (the iPhone 5se is rumored to support the mobile payment service), accessory sales and app sales.
For Apple, releasing a new 4-inch iPhone is a good way to get those not comfortable with a larger 4.7-inch display, to upgrade their handset. Will it work out like Milunovich predicts? We will find out 13 months from now. Stay tuned.
source:
Forbes