UBS: 50% of new Apple iPads sold will be 4G models
3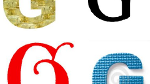 Securities firm UBS has put its analysts to work on some numbers involving the new Apple iPad and are telling its clients
to expect perfect balance in third-gen iPad sales between Wi-Fi only models and the 4G LTE variant
. The Swiss based bank says that 50% of iPad sales will be the former while 50% will be the latter (or is it the other way around?). According to UBS Senior Analyst John Hodulik,
Verizon's superior LTE coverage
should lead to
more of its LTE flavored iPad tablets sold than those for AT&T
. That dovetails perfectly with the
poll we posted on Wednesday
inquiring about the quality of LTE service users have experienced thus far with the LTE enabled iPad.
So far our poll shows that 59% of those using LTE on the new iPad have selected the Verizon unit while 41% are using AT&T. Hodulik also told clients that with the new iPad's faster processor, improved camera and Retina display, this iteration of Apple's tablet will lead to more demand for the faster connectivity available on the LTE powered Apple iPad.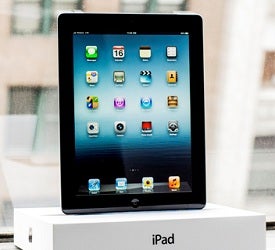 The new Apple iPad
According to UBS, previous versions of the Apple iPad
saw sales split 60%/40% in favor of Wi-Fi only models
with the remainder being 3G enabled versions of the tablet. But since the latter tablet also supports Wi-Fi, there is no way to tell if the buyer bought the 3G tablet but still used Wi-Fi for data. Strangely enough, wireless industry analyst Chetan Sharma discovered that only 1 out of 10 tablet buyers connects to a wide area network. While that stat covers all tablets sold, the Apple iPad remains the best selling tablet so you would have to think that it would account for a majority of tablets involved in that survey. Based on that logic, UBS' numbers would tend to invalidate Sharma's numbers. The latter figures would have you believe that iPad buyers are buying the top-of-the-line model only to
not sign up with a carrier for wireless service
.
The new Apple iPad is the first device offered by Apple that
comes with connectivity to LTE.
The AT&T version of the Apple iPhone 4S
accidentally received a 4G icon after the latest iOS update
. Even though that version of the iPhone offers a top speed of 14.4Mbps over AT&T's HSPA+ pipeline,
it is not considered a 4G enabled device
even though the carrier calls 4G some of its other phones maxing out at 14.4Mbps. As we told you earlier this morning, a source for the The Korean Maeli Business Newspaper seems pretty sure that
the next Apple iPhone will offer LTE connectivity
.
source:
GigaOM