U.S. senator inquires Apple over slowing down iPhones with aging batteries
14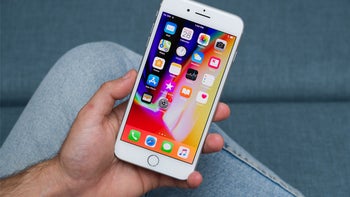 On the heels of yesterday's reports that France's DGCCRF—the consumer fraud watchdog arm of the French Economy Ministry—had begun a
preliminary investigation
of Apple's alleged "planned obsolescence" practices, the company is now facing inquiries from government officials in the U.S.
On Tuesday, the
WSJ
reports, Sen. John Thune (R., S.D.), chairman of the Senate Commerce Committee, sent a letter to Apple CEO Tim Cook, containing various questions about Apple's recently revealed practice of slowing down, or "throttling", iPhones in relation to battery deterioration.
"Apple's proposed solutions have prompted additional criticism from some customers, particularly its decision not to provide free replacement batteries,"
writes Mr. Thune, requesting an answer from the company January 23.
Further in the letter, the SCC chairman goes on to ask if Apple has tracked
"customer complaints of processing performance and if Apple has explored offering rebates to customers who paid full price for a battery replacement before the company offered discounted rates last month."
Following revelations regarding Apple's practices of slowing down devices due to battery wear, the company last month started offering
$29 battery replacements
—a $50 discount from the usual price of $79—which prompted resentment among many who'd paid the full price earlier.
Apple has already said in its official apology regarding the
"throttling" debacle
, that slowing down the processor of iPhones with weakened batteries is not being done in order to force users into buying a newer phone, but is instead a way of preventing unexpected shutdowns of devices with an aging battery because the cell cannot handle more power-demanding applications. However, Apple's clandestine handling of the situation, without notifying affected users, has prompted a huge backlash against the company, with Apple already facing multiple
class-action lawsuits
in the United States over the same issue.