U.S. patent troll targets Xiaomi with lawsuit; unannounced Xiaomi Mi 5 and Mi 5 Plus are cited
32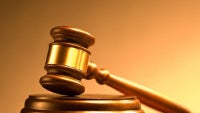 A U.S. based patent troll that goes by the name of Blue Spike LLC, has turned its attention to China's Xiaomi. The company has filed a suit against the manufacturer in U.S. District Court for the Eastern District of Texas, demanding a jury trial. Blue Spike alleges that Xiaomi has infringed against US patent 8,930,719 B2, which is titled "Data Protection Method and Device."
Blue Spike claims that the patent is used without permission in the
Xiaomi Mi 4
flagship model, Xiaomi Mi 4 LTE,
Xiaomi Mi 4c
,
Xiaomi Mi 4i
, Xiaomi Mi Note Plus,
Xiaomi Redmi 1S
,
Xiaomi Redmi 2
,
Xiaomi Redmi 2 Prime
, Xiaomi Redmi 2A and
Xiaomi Redmi Note 2
handsets. More intriguing is the inclusion in the suit of the unannounced
Xiaomi Mi 5
and Xiaomi Mi 5 Plus.
Images of the long-awaited flagship model have seemingly leaked
, revealing a near bezel-less 5.2-inch screen that is expected to carry a 1440 x 2560 QHD resolution. The Snapdragon 820 SoC is said to be under the hood, along with a quad-core CPU and the Adreno 530 GPU. 4GB of RAM is inside, along with 16GB or 64GB of internal storage. A 16MP rear-facing camera is on board, and an 8MP or 5MP front-facing snapper will capture selfies and handle video chats. The 3030mAh battery keeps the pistons pumping. Pricing is expected to start at the equivalent of $312 USD.
The Xiaomi Mi 5 Plus is believed to come with a larger 5.5-inch or 5.7-inch screen, also powered by the Snapdragon 820 chipset. 4GB of RAM is inside, and the same camera combo from the Mi 5 will be aboard. This model will be priced closer to $390 USD. Both the Mi 5 and Mi 5 Plus will be equipped with a fingerprint scanner.
Blue Spike says that it has legitimate businesses revolving around Address Space Layout Randomization (ASLR) software, systems, and technology. But a quick Google search turns up other patent infringement cases filed by the company, including a 15-day stretch when it filed suits against 45 different companies.
The timing of the filing is just too obvious. With the phone rumored to be unveiled as soon as next month, Blue Spike could be hoping that Xiaomi is willing to settle this quickly so as not to delay a phone that is so eagerly awaited.
If you feel like playing Perry Mason, click on the sourcelink to see a copy of the suit.
source:
iknow
via
TimesNews.co.uk