U.S. lawmakers seek to wrest control of Huawei's U.S. ban from the president
2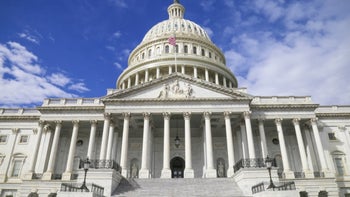 U.S. lawmakers in both the House and Senate are concerned that President Donald Trump will drop restrictions on Chinese phone and networking equipment manufacturer Huawei.
According to Reuters
, bills were introduced in both chambers of Congress today that will prevent Huawei from being removed from the Commerce Department's Entity List without approval from both the Senate and House. In addition, the bill would allow Congress to revoke waivers allowing U.S. firms to ship supplies to Huawei. One of the bill's sponsors, Republican Senator Tom Cotton, said, "American companies shouldn't be in the business of selling our enemies the tools they'll use to spy on Americans."
Huawei's addition to the list in the middle of May prevents it from accessing its U.S. supply chain and forced the company to speed up the development of its own Hongmeng operating system that will replace Google's Android. Google has cut ties with Huawei preventing it from licensing the Google Play services version of Android that includes updates, and the Google Play Store. Chip companies like Qualcomm, Intel, and ARM Holdings also have stopped doing business with Huawei.
Confusion still reigns among Huawei's U.S. suppliers

Huawei was originally put on the Entity List for security reasons; the company is considered a threat to U.S. national security because, under communist China law, it can be asked to collect intelligence for the benefit of Beijing. Lawmakers in the states have always been fearful that Huawei devices and networking gear contain backdoors that send intelligence to the Chinese government. Huawei has repeatedly denied it, with Chairman Liang Hua stating that he would sign a "no-spy" agreement with any country. But President Trump also had another reason to place the manufacturer on the Entity List. Back in May, Trump noted that
Huawei's placement on the list could be used as a bargaining chip
in order to get more favorable terms out of China for any trade agreement between the two nations. "So it's possible that Huawei even would be included in some kind of a trade deal," said the president. "If we made a deal, I could imagine Huawei being possibly included in some form, some part of a trade deal."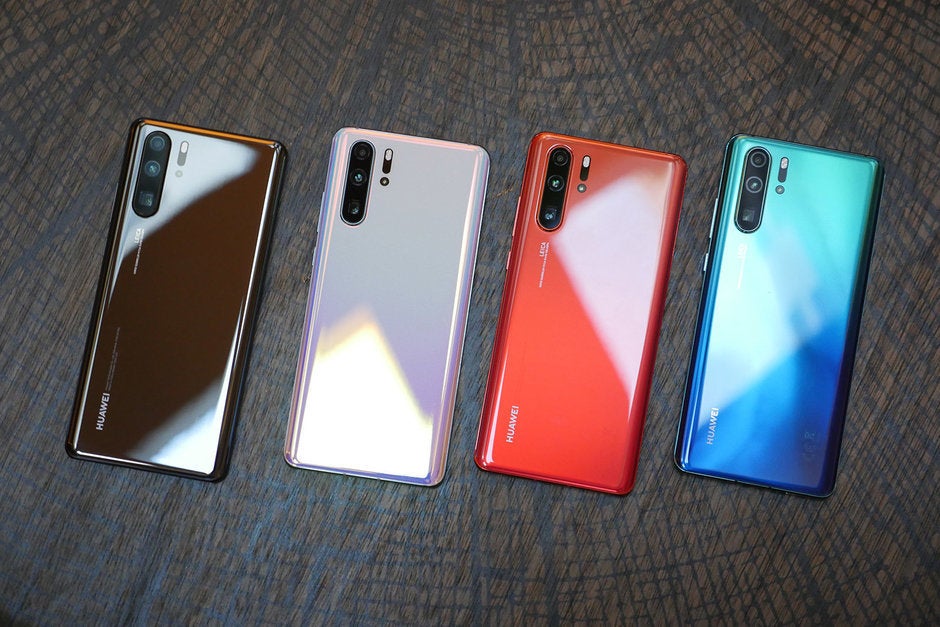 The Huawei P30 Pro is the manufacturer's current high-end model
So why would the Senate and the House seek to take control of Huawei's disposition away from the president? Consider that last year, Chinese phone and networking equipment manufacturer ZTE was the subject of a similar Export Ban. Considered a national security threat as well, ZTE failed to abide by punishments placed on it by the Commerce Department after selling goods and services to Iran and North Korea in violation of U.S. economic sanctions. President Trump got involved, sending a tweet showing uncharacteristic concern for workers in China. While many lawmakers were opposed, Trump directed the Commerce Department to reach a settlement with the company. There is support on both sides of the aisle to prevent a repeat of this with Huawei.
The U.S. has warned allies not to use Huawei's networking gear in their 5G networks
, and the U.S. government allegedly blocked Verizon and AT&T from carrying the
Huawei Mate 10 Pro
in 2018. Huawei happens to be the largest manufacturer of networking equipment in the world and was on the way to becoming the world's largest smartphone manufacturer next year when the ban was announced. In 2018, Huawei delivered 206 million handsets and tacked on another 59 million during the first quarter of this year. But without access to the Google Play services version of Android, the company itself hinted that shipments could drop to as low as 140 million to 160 million for 2019.
However, one analyst by the name of Guo Minghao estimates that if Huawei does get licensed again to use the Google Play services version of Android, it could ship as many as 260 million units. If the company is forced to use its own Hongmeng operating system, he sees the company delivering 230 million phones in 2019. Minghao says that
shipments of Huawei's handsets in China have improved
, and this should make up for the drop the company said it was expecting outside of its home country this year. But even Huawei admits that topping Samsung and taking over as the top smartphone manufacturer in the world will now take longer than originally expected because of the ban.
Recommended Stories