U.S. carriers combine to produce documentary on texting and driving
4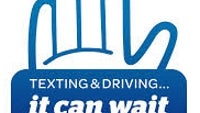 The four major U.S. carriers have been working together in an attempt to get drivers to stop texting while behind the wheel. Now, Verizon, AT&T, Sprint and T-Mobile have debuted a documentary called "
From One Second to the Next
," directed by German filmmaker Werner Herzog. The director himself had some comments about the topic of the film, stating how hard it is not to pick up your phone when receiving a message while driving a car.
The entire documentary runs almost 35 minutes and can be viewed below. If you're a parent, you might want to watch this with your kids. Another great tool to use is the
AT&T Driving Simulator
which shows how easy it is to become distracted while driving. The simulator and other information about the "It Can Wait" program can be found at the website put up by the four carriers.
"When you get a message while driving, it's hard not to pick up your phone. With this film, we want to help make people more aware of the potential consequences of that action."
-Werner Herzog, filmmaker
If you have teens that drive and you're worried about what they do with their phone once behind the wheel, visit the website and most importantly, talk to your kids. Don't worry about being a pest or a nag because there will come a day when they thank you for being so vigilant.
source:
ItCanWait
via
AllThingsD