U.S. battery pack unit sales more than double since the launch of Pokemon Go
11
Just the other day, we showed you an infographic
that contained interesting stats related to Pokemon Go
. Among them was one that many players of the game are painfully aware of: 30 minutes of playing Pokemon Go will eat 20% of your battery life on an Apple iPhone. Judging by the latest two week numbers released by The NPD Group's Weekly Retail Tracking Service, it appears that players in the U.S. have found an easy solution to the battery issue. They buy a battery pack.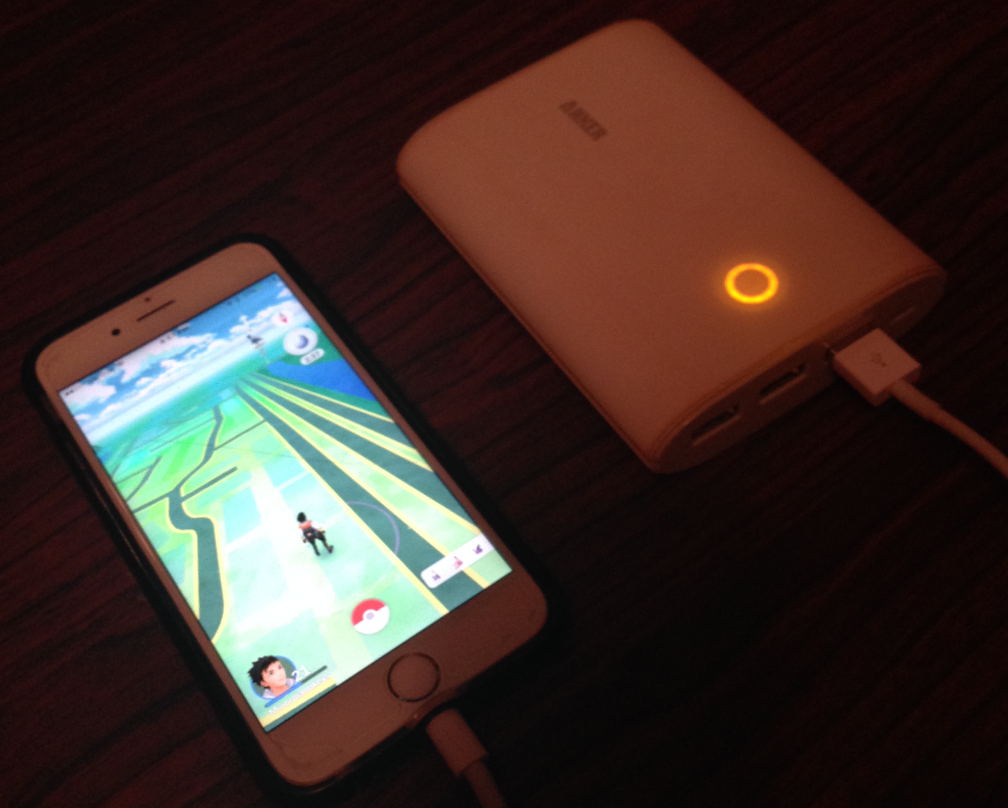 This battery pack used by a Pokemon Go player will recharge his iPhone 6s multiple times
Containing a battery and a couple of ports, these packs can contain enough fresh juice to recharge an
Apple iPhone 6s
up to five times. The knock against them is that most are bulky and heavy. Still, U.S. unit sales of such devices has surged by 101% on a year-over-year basis during the period from July 10 through July 23. For the 12 months ended in June, before the launch of Pokemon Go, unit sales of battery packs were up 35% over last year's numbers.
Sales of the accessory had been slowing. Over the six week period prior to the launch of Pokemon Go, unit sales in the states were up only 4% on an annual basis. In the two weeks since the launch, 1.2 million battery pack units have been rung up by retailers. Which reminds us, if you wanna catch 'em all, you need enough battery life on your phone to do so.
"Pokémon Go is the summer's hottest game partly because it utilizes features like location, motion sensors and augmented reality in your smartphone- however, these features consume more of the phone's battery life. As a way to compensate for the extra battery usage, consumers are buying portable power packs so they can continue to play, uninterrupted."-Ben Arnold, executive director, industry analyst for consumer technology, The NPD Group. "As a way to compensate for the extra battery usage, consumers are buying portable power packs so they can continue to play, uninterrupted."
source:
NPD
via
AndroidAuthority
Recommended Stories