U.S. "How patents work" video for jurors contains Apple devices; Samsung objects
65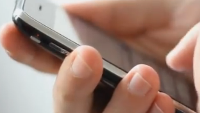 Samsung is objecting to a video created by the Federal Judicial Center called "How patents work," which is designed to help jurors wrap their heads around the often-complex and confusing U.S. patent system. But as Samsung's legal team noted, "
at the 2:55 mark, a series of Apple products are shown, including an iPad, a newer model of a laptop computer, and an iPhone. The narration during this portion of the video addresses how the disclosure of a patent may 'inspire new inventions
.'"
Samsung's lawyers not only noted a few more places where an Apple product showed up on the video, they included screenshots from it where a product being shown was obviously created by Apple. Samsung stated in its complaint that "
at a minimum, the video strongly suggests that Apple's products are innovative and patentable
." That is the basis of the filing by the Korean manufacturer.
"(The video) carefully crafted, in consultation with judges and members of the bar, to present a balanced view of the patent process; individual judges will want to review it carefully and consult with counsel before deciding whether to use it in a particular case."
-Description of the video on the US Courts YouTube channel
Both Apple and Samsung are to square off in court at the end of this month for their second epic patent trial.
source:
USCourt