Type Machine for Android backs up everything you type
6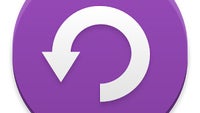 Chances are that if you own an Android phone or tablet, then you're well familiar with the fact that Android apps do crash sometimes. This happens rarely, usually without prior warning and for reasons beyond our control, such as bugs in the app's code, for example. Data can be lost as a result of an app crash, and nobody likes it when the lengthy paper they just wrote suddenly gets erased because of a glitch. This is one of the reasons why apps like Type Machine exist.

Type Machine is, pretty much, a key logger for your Android smartphone or tablet – it saves the text that you type and keeps a copy of it for back-up purposes. In case of an app crash, or if you accidentally erase all the text that you have typed, the software can be used to recover it. Type Machine should be compatible with most apps that are built using the native Android frameworks. It cannot read or save your passwords, however. To further ensure the security of your sensitive data, Type Machine protects its logs with a PIN and erases stored data after a period of time. To make it easier for the user to find the logged text they need, individual logs are stored for each compatible application.
Interested? Then head over to Google Play and give the app a try. Just keep in mind that Type Machine costs $2.99 to own, which could actually be money well spent in case you do a lot of typing on your Android smartphone or tablet.
| | |
| --- | --- |
| Developer: rojekti | Download: Android |
| Category: Tools | Price: $2.99 |