Two research firms say T-Mobile was tops in customer satisfaction throughout 2017; Verizon was next
7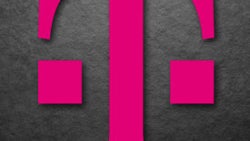 Perhaps with T-Mobile CEO John Legere constantly talking about ways to eradicate customer's "pain points," it shouldn't come as a surprise that the nation's third largest carrier finished on top for Overall Customer Satisfaction in 2017 based on surveys taken by HarrisX Mobile Insights and YouGov BrandIndex. Both research firms state that T-Mobile customers were more satisfied than those subscribed to rivals like Verizon, AT&T and Sprint, all throughout 2017.
Besides offering extras like free Netflix for those with two or more T-Mobile One lines, the carrier gives away several goodies and enters account holders in weekly contests on T-Mobile Tuesdays. And of course, the wireless operator loves to brag about its network. T-Mobile had to play catch up when it started to build out its 4G LTE pipeline. Now, it covers 99% of the number covered by Verizon's 4G LTE signal.
And according to Ookla's Speedtest, T-Mobile's LTE network has been ranked as the fastest for 16 consecutive quarters, which is four years in a row. But if one achievement stood out in 2017, it was T-Mobile's $7.9 billion purchase of 600MHz spectrum in the FCC auction. In just half a year, the carrier went from closing on its winning bid,
to deploying and using some of the airwaves for its operations
. Low-frequency spectrum travels farther and penetrates buildings better than higher-frequency airwaves. And T-Mobile will launch more than 12 new handsets this year that will be compatible with the 600MHz frequency.
"The secret for having the happiest customers isn't a secret at all. I've been yelling about it for years! Listen to customers, fix their pain points, give them a great deal and awesome coverage. You'd think even Dumb and Dumber would get it by now. Our customers may be happy – but I won't be until we've completely changed this broken industry for good! There's still so much to fix!"-John Legere, president & CEO, T-Mobile
You can check out the results of the HarrisX and YouGov surveys by clicking on the slideshow below.
source: T-Mobile
Recommended Stories