Twitter is going public, new UI coming
10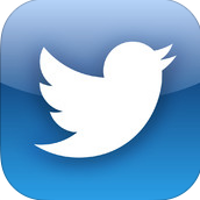 Twitter sent out a tweet on Thursday all about its own future. The company announced that it had filed a confidential S-1 with the SEC seeking the green light to go ahead with an IPO. The seven-year old company has more than 200 million users that send out "tweets" or SMS messages using Twitter's own social network.
Meanwhile, those familiar with the situation say that Goldman Sachs will be managing the IPO. Based on Twitter employees' past sales of their private shares to investor BlackRock, the company could have a valuation of $9 billion. To put that in comparison, when Facebook went public last year it had a valuation of $100 billion. Facebook, by the way, had a rough time after going public and only now has traded above the IPO price.
Twitter gets revenue from "promoted tweets" that are paid ads. This year the company is expected to have $583 million in revenue. So far, Twitter has raised $1 billion in private financing.
Meanwhile, those in the Twitter beta testing group received an update on Thursday to version 5.0. This is a future look at what Twitter will look like on Android once the update is released from beta status. The changes include a menu that slides in from the left bar, a thinner font and a cleaner look. Tabs are on top for home, notifications, messages, activity, trending, find people and me. This list might be customizable and in-line image previews appear to be on the way. More subtle changes were made to the widget.
We don't know when the update will be out of beta, but it is on the way.
source:
WSJ
via
AndroidCentral