Twitter coming to non-connected phones in emerging markets
1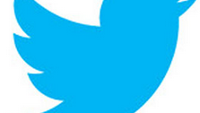 Even those whose cellphones don't connect to the internet, will soon be able to see what's trending on Twitter. A published report on Friday stated that Twitter is in talks with a start-up company in Singapore called U2opia Mobile. The idea is to allow those with entry-level handsets to access Twitter even if those phones do not offer internet connectivity. The service is supposed to launch in Q1 of 2014, according to U2opia's CEO and co-founder, Sumesh Menon.
With an entry-level phone, the user will dial a specific code in order to get a feed containing the most popular trending topics on Twitter. U2opia Mobile has a similar tie-in with Facebook and Google Talk and has drawn 11 million low-end phone users to its Fonetwish service. The latter allows those cellphone users without a data plan to access those two services. U2opia Mobile keeps 30% to 40% of what users pay their mobile operator to be able to use Fonetwish.
Twitter, being a very text-driven messaging application with a 140 character limit, is perfect for U2opia's Unstructured Supplementary Service Data (USSD), the telecom protocol used by the company. USSD does not allow viewing of pictures, graphics or video. With 80% of cellphone users in emerging markets using a phone without a data connection, CEO Menon sees plenty of need for his company. And the Twitter feed provided by U2opia Mobile is local, based on the location of the user. "
So somebody in Paraguay would definitely get content that would be very very localized to that market vis a vis somebody sitting in Mumbai or Bangalore,
" says Menon.
source:
Reuters