Tweetbot shames pirates on Twitter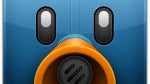 There are a lot of ramifications of Twitter's new policy of limiting user tokens for apps, and one of them is that piracy causes more damage than before. The more a Twitter app is pirated, the faster that app will reach the token limit, and risk being barred from accepting new users. Tweetbot for iOS has a novel way to deal with the troubles: by shaming pirates publicly on Twitter.
Apparently, for about the last week or so, Tweetbot has started checking if the app has been pirated, and if it finds that it has, the app will
silently send out a tweet in the background on the user's account that says, "I've been demoing a pirated copy of @tweetbot and really like it so I'm going to buy a copy!"
The tweets are normal tweets, so if the user notices, they can delete the tweet, but there are still quite a few out there to be found.
The tweets are mostly found on non-english accounts. The editor of MobileBurn,
Andrew Kam
, has noted that most of the tweets seem to be coming from Russia, Europe, the Middle East, and Africa.
This policy probably won't do much to stop the piracy, but it's an interesting way for a developer to deal with the problem. We can't help but wonder if
Falcon Pro
for Android might start doing something similar, since it recently hit the Twitter limit partially due to piracy, and had to take drastic measures to stop new downloads.
Recommended Stories