Tweet hints that something BIG is happening with Firefox for Android next week
17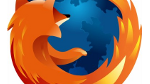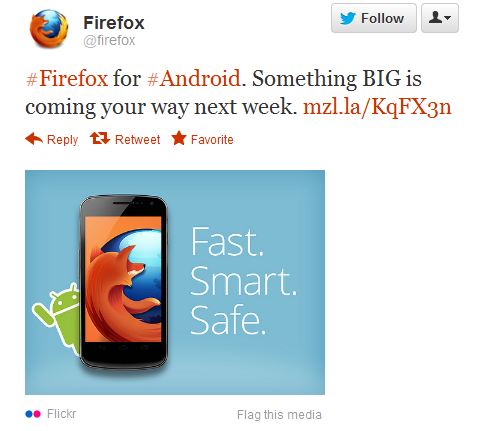 This tweet from Firefox says something BIG is coming to Firefox for Android
So who amongst the Android users out there enjoys a BIG surprise? Well, you are going to get one next week when
Mozilla reveals what the reason was for their tweet sent out Friday
that teases that something BIG is coming to their Firefox for Android third party browser. The only clue is a picture of an unbranded smartphone with the Firefox logo on the screen and the Android logo waving behind the phone. The words "Fast. Smart. Safe." are displayed prominently.
What can it all mean? Earlier this week, Firefox for Android competitor
Dolphin HD launched its updated engine
which quickly sent the browser to the
top of benchmark scores for HTML5 mobile browsers
. With a score greater than 450 in one HTML5 benchmark exam, first place Dolphin was faster than Firefox which scored a 325 for fourth place amongst mobile browsers.
So now Android users have something to look forward to during the weekend. If you use Firefox for Android on your Android device, what would you like to see Mozilla announce next week? All you need to do is to type your answer in the comment box below.
source:
Mozilla