Trump gets the power to send unblockable texts to all Americans starting on January 20th
Starting on January 20th, President-Elect Donald Trump will have the ability to send unblockable texts to every phone in the U.S. Trump will get that power once he is sworn in as president. The so-called
Wireless Emergency Alerts
were passed into law by Congress in 2006. They can be sent to a specific area like a Amber alert is, or they can be sent to the entire nation.
The question is whether the notoriously thin-skinned billionaire will use the technology in much the same way he currently uses Twitter. Whenever he feels that he has been slighted, he goes after that person with a vicious tweet. And those are the times when being factual doesn't seem to matter to him. For example, last weekend he took to his Twitter page and wrote "In addition to winning the Electoral College in a landslide, I won the popular vote if you deduct the millions of people who voted illegally."
Besides the fact that Trump is complaining about an election that he won, and is lying about the fraud, his conduct is under attack for being unbecoming of the leader of the free world. He also seems distracted, and when insulted he can't seem to let it go without responding. Once he gains this ability to send unblockable messages to the entire U.S., he needs to limit the use of this power to the situations for which it is intended.
The FCC limits the use of these WEAs to three different types of alerts:
Alerts issued by the president
Alerts involving imminent threats to safety or life
Amber alerts
The law says that wireless subscribers can ask to have WEA messages blocked if they are not issued by the president.
Nowhere does it say that a WEA can be sent to snipe at the cast of a hit Broadway show because they spoke their mind to the vice-president elect about things that they are rightfully worried about. To be fair, we do need to point out that until January 20th, this communications system is off limits to Trump, and there is no sign that he would use it for a role that it wasn't intended to be used for. On the other hand,we've seen how an insult can set him off. Could he get so worked up about a comment that he just loses it and feels that he has to use the WEA system to make sure that his point of view cannot be blocked?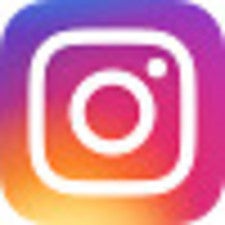 PhoneArena is on Instagram
. Follow us to stay updated with fresh news and flashy media from the world of mobile!