Apple CEO Cook and President Trump talk about the trade war, privacy and the power of Big Tech
7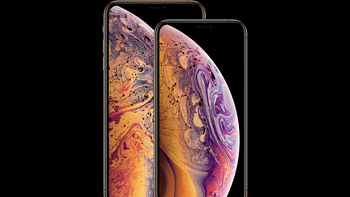 For two Chief Executives that have nothing in common with each other, President Donald Trump and Apple CEO Tim Cook sure have a lot of meetings. Of course, both are trying to get something from the other. Trump wants Cook to commit to building Apple's devices in the U.S. (even going as far as
making up a story about Apple building three "beautiful plants"
back in 2017) while Cook wants to make sure that the iPhone doesn't become collateral damage in the U.S.-China trade war.
Yesterday the pair had another meeting,
according to Reuters
, and reportedly talked about Trump's threat to impose 25% tariffs on another tier of products from China. This new group of imports to get taxed allegedly includes the Apple iPhone. And while the president tweets that China is paying for the tariffs, that is not true; tariffs are a tax that U.S. companies pay and some of them pass the higher costs onto consumers. For example, Apple pays 25% tariffs on cases for the iPhone and iPad but has been eating the additional costs in order to keep the price the same for consumers. However, Morgan Stanley analyst Katy Huberty says that if the
iPhone XR
is hit with an import tax,
the retail price will go up by $160
.
Other issues besides tariffs were on the agenda. According to White House spokesman Judd Deere, Trump and Cook discussed "trade, U.S. investment, immigration, and privacy." Privacy is a hot-button issue in Washington these days with companies like Apple, Google, Facebook and Amazon under attack by lawmakers. Members of both parties in the House and Senate have been talking about forcing larger tech companies to break up into smaller, independent companies like AT&T was forced to do in 1982. These politicians are afraid of the power they say large tech firms wield. Meanwhile, Cook says that Apple shouldn't be in that conversation because it only has a moderate share of the smartphone market.
Besides trying to avoid having to jack up prices on the iPhone, Apple's CEO has another reason to try and persuade Trump not to escalate the trade war with China.
Bloomberg reports
that one analyst sees a financial windfall for Apple stockholders once the trade war is over. Many Apple executives benefit from a higher stock price
through awards of Restricted Stock Units (RSU)
. These are doled out by the company's board and some big name Apple executives like marketing chief Phil Schiller, software and Services head Eddy Cue, software engineer Craig Federighi and ex-retail head Angela Ahrendts are in line for a big payout depending on where the stock is in 2022. Keeping the bullish momentum going will help these executives reap huge rewards.
Moving iPhone production out of China could take some time

Daniel Ives, an analyst with Wedbush Securities, says that the end of the U.S.-China trade war would add $25 to Apple's stock price. The company closed out the week at $192.74 on NASDAQ and a $25 pop would take Apple to $217.74 and once again give it a valuation in excess of $1 trillion dollars. Currently valued at $887 billion,
Apple became the first U.S. publicly traded firm to top that milestone
last August when the stock hit $207.05. It then dropped back sharply as the tech sector underwent a correction.
The analyst told clients in a note that an end to the trade war "would take away the primary China risk which is a dark cloud over the stock now." Ives adds that investors are pricing an escalation of the trade war into the price of Apple's stock. On the other hand, he notes that if the U.S. does take the trade war to the next level, it would be a "potential game changer" since the company would only be able to move a small amount of production out of China over the next year.
Remember, while the iPhone and iPad are designed in the U.S. by Apple, they are actually manufactured in China by companies like Foxconn, Pegatron, and Wriston. Foxconn does produce some iPhones in India for local consumption, it might take some time before enough assembly lines could be set up in the country to manufacture the required number of units to satiate global demand.