Trip to FCC by LG Optimus Vu outs handset's ultimate designation: Verizon
24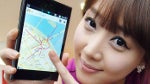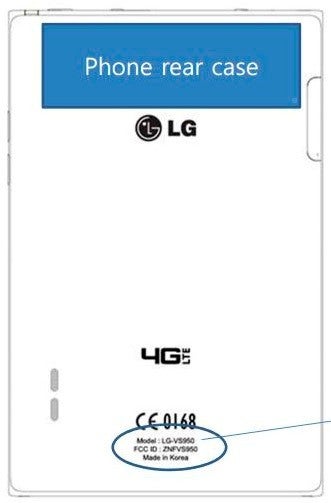 Is this the LG Optimus Vu visiting the FCC with Verizon's 4G LTE logo?
Back when 2012 was new, there was some speculation that the
Samsung GALAXY Note phablet was coming to Verizon under the name of the Samsung GALAXY Journal
. Nearly half a year later,
no such device has made its way on Big Red's lineup
. But that doesn't mean that Verizon won't be getting a large screen phablet for its customers. The LG Optimus Vu was outed in February as a competitor to the GALAXY Note with a 5 inch IPS-LCD display and a 4:3 aspect ratio. A model looking very much like the LG Optimus Vu visited the FCC wearing model number LG VS950. The model number doesn't require a code-breaking expert to tell us that it looks like a Verizon model number. And if that isn't enough for the average Verizon fan to get excited about, the LTE logo on the back illustration of the device is the style used by Big Red. The radios show support for LTE Band 13, CDMA, GSM, Bluetooth, Wi-Fi and NFC.
So what makes everyone think that the phone that visited the Feds is the LG Optimus Vu? The placement of the antenna in the top left of the device
matches where it is found in the Korean version of the Optimus Vu
while the speaker grille and the SIM flap are also in the same spots. If this is the LG Optimus Vu, why should Verizon customers be excited? Well, in addition to the 5 inch screen with resolution of 768 x 1024 and pixel density of 256ppi, the LG Optimus Vu has a dual-core 1.5GHz processor, 8MP rear and 1.3MP front-facing cameras and a 2080mAh battery. There is no microSD slot on the device.
In March, the
overseas version of the LG Optimus Vu launched in Korea for the equivalent of $890 USD
, but if it does launch on Verizon, we would expect it to be subsidized, of course. The unconventional 4:3 aspect ratio gives the device a boxy look. Back at MWC, it didn't appear that LG was planning on a U.S. stop on the LG Optimus Vu's world tour. But we have seen the device get its Bluetooth certification and all signs point to the device finding a home at Verizon. Will Verizon customers shopping for a device to give them the phablet experience be satisfied with LG's variant? That will be the million dollar question, quite literally. Obviously we have no launch date or pricing info.
Check out our Hands-on of the LG Optimus Vu by clicking
on this link
.
source:
FCC
via
Engadget