Trio of unannounced overseas Motorola handsets includes the Motorola Blade
11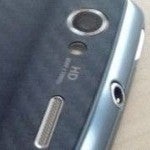 A trio of unannounced Motorola phones, all with that unique Motorola DROID RAZR look, has been leaked including one high-end model
apparently titled the Motorola Blade
. This model resembles
the recently leaked DROID Fighter
and appears to be equipped with a display in the area of 4.5 inches or larger, with room at the bottom for soft keys. The camera on back is listed as being HD although no exact MP figure was mentioned. From the side, this handset is about the same thickness as the Motorola DROID RAZR MAXX which means it could have the same sized 3,300mAh battery inside.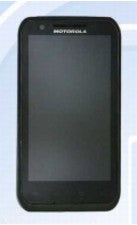 The
mid-range model among the three is the Motorola XT760
and should have a TFT LCD display with qHD resolution and a dual-core 1GHz ST-Ericsson processor under the hood. With Android
2.3
installed, this device should have an 8MP rear camera with AF and weigh 125 grams while measuring 9.88mm thin.
Lastly, the trio's
low-end model is the Motorola MT680.
Also loaded with Android 2.3, this phone has a TFT LCD screen with WVGA resolution and will have either a dual-core 1GHz processor or a 1.5GHz single-core one. A 5MP camera is on the back and the handset comes in a bit heavier (135 grams) and thicker (10.3mm) than the Motorola XT760.
Prices and launch dates are unknown for the trio. Also unknown is the destination of these three models and what each of them will officially be named. We will probably see these three in the Chinese and other international markets.
source:
PhoneHK
via
CNET