Track your packages using Package Tracking 2.0 for Android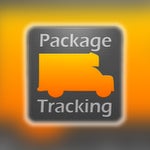 Are you the type of person that's constantly buying stuff online and receiving packages? Then maybe you'll appreciate a simple and straightforward app for your Android phone that will keep track of all your packages and update you when their status has been changed!
Created by indie developer
Technogeek00
,
Package Tracking 2.0
for Android is an extremely simple and to-the-point tool that will help you do just that - organize and track your packages, sent via a number of different carriers. Here's how it works:
The
basic functionality
of the app is very easy to use due to the overly-simplified UI - you just launch the app, hit the plus button to add a new entry, choose the carrier that's handling the package, add a tracking number and a name for you entry, and that's that! You can now access all the details about this package through your Android handset. Of course, the really neat stuff is that the app will automatically notify you if there's been a change in the delivery status for any of your packages. You can also set a specific time interval for the app to check for updates regarding the status of the shipments. The benefit in this is that it won't keep the channel open at all times, constantly "listening" for updates and wasting precious battery life. The most frequent option is 30 minutes, though, so there won't be any significant delay between a status change and the alert from the app.
The list of
package carriers that are currently supported
includes ABF, DHL, Fed-Ex, Lasership, OnTrac, SDN, SpeeDee Delivery, TNT, UPS, US Postal Service and YRC Regional. It's worth mentioning that Package Tracking 2.0 supports every type of shipment for every carrier.
There's one other very cool aspect of Package Tracking 2.0 and that's
the internet site
created by the developer to kind of complete the service. You can seamlessly sync the app on your phone with the account that you can create on the site, allowing you to track your packages from any computer as well. Establishing the sync is very easy and we've found it to work pretty well. Another purpose of the site is to let you add entries in an easy way (evading the need to enter anything using the phone's on-screen keyboard).
Package Tracking 2.0 is one of the many apps on Google Play that will allow you to easily track your many packages. Where it excels, though, is the extremely simplified and efficient interface, as well as the seamless synchronization between the device and website. Have you ever dreamed of an easier way to track your packages?
Get Package Tracking 2.0
[Google Play link]
You can access the website of the service
here
.