Tough decision Wednesday: LG Viper intro or HTC One S rollout?
21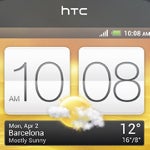 Some people have a tough decision to make on Wednesday. At 7pm, two manufacturers
will each be rolling out a new Android model in New York City
. Korean manufacturer LG is using the safe and conservative route in rolling out the LG Viper 4G. A poster designed for the occasion says that the unit not only helps with your work and social life, it helps you to become a better parent. "Parenting in 4G speed," says the display. Model and Actress Miss USA 1996 will be at the event teaching all attendees how to use the LG Viper 4G to change those nasty tech habits that prevent you from becoming a great parent. Other things expected at the event include interactive demos and refreshments.
The LG Viper 4G is equipped with a 4 inch WVGA NOVA screen offering a respectable pixel density of 233 ppi. Under the hood is a dual-core 1.2GHz processor and there is 1GB of RAM on board. On back is a 5MP camera with AF and a VGA front-facing shooter takes self-portraits and handles video chat. Android 2.3 is installed.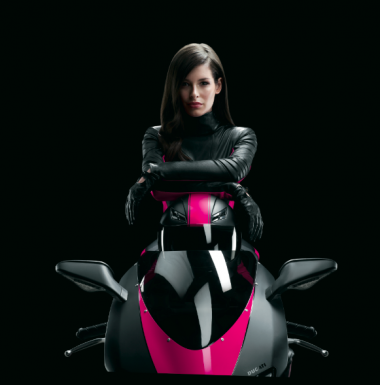 Carly's new image
So for those who just happen to find themselves in the Big Apple Wednesday, another event is expected to begin at the same time
as T-Mobile is going to introduce the HTC One S, also starting at 7pm
. Dale Earnhardt is listed on the invitation as the entertainment for the evening, but we would not be surprised to see T-Mobile spokeswoman Carly on hand
decked out in leather and straddling her ducati
.
The HTC One S offers a 4.3 inch Super AMOLED qHD display with pixel density of 256 ppi. Under the hood is that
zippy dual-core 1.5GHz Qualcomm Snapdragon S4 processor
that is on AT&T's HTC One X and
could soon be on some Motorola smartphones as well
. There is 1GB of RAM on board along with 16GB of native storage although there is no microSD slot. 4G connectivity is available via HSPA+ 42 which provides data speed as fast as 42Mbps. An 8MP camera on back has an LED flash and captures video in 1080p at 29 fps. A .3MP front-facing camera enables video chat and can be used for self-portraits. Android 4.0.3 is installed.
While smartphone buyers seem to have some really tough decisions ahead,
the question for Wednesday is which event to see in person
. Do you head over to the LG Viper 4G conference and see Miss USA 1996 talk about using the Viper to change your bad tech habits? Or do you cover T-Mobile's introduction of the HTC One S with the S4 and Carly showing off her (and T-Mobile's) new image.
Let us know what you would do by dropping a comment in the box below.
source:
AndroidCentral