Toshiba is in the Windows Phone 7 game with the TG03?
0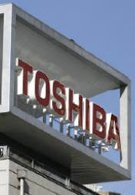 As we've seen in the past, Toshiba has an underlying relationship with Microsoft that's a bit stronger when compared to the other forged relationships they've made with alternative mobile platforms. It's hard to deny that Toshiba was one of the first to show off the power of the almighty Snapdragon processor when they unveiled the Windows Mobile packing Toshiba TG01. Although the company has yet to officially come out about
developing a new handset for the Windows Phone 7 platform
, there have been rumors for a while hinting that they are indeed in the works with one.
Previously, it was speculated that the
Toshiba TG03 was going to be delayed
due to the fact that the company was simply waiting for Microsoft's new next generation platform. After seeing the TG03 going through its certification process through the Global Certification Forum, it might seemingly point to be an eventual Windows Phone 7 device from the manufacturer. However, there is still a slight chance that the TG03 could potentially still flaunt Windows Mobile or possibly shed its roots in favor of Android.
Regardless of whatever path it takes, the handset appears to be bound for Telstra in Australia since it has support for the carrier's 3G specific bands.
source:
The Unwired