Top 7 best CyanogenMod themes for your Android device
9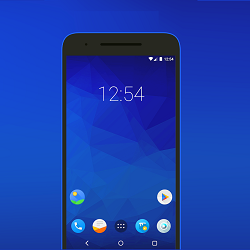 In this piece, we're going to take a look at the coolest CyanogenMod themes currently available for Android devices running the world's most popular custom ROM.
The smartphone, a device that most of us are glued to for multiple hours each day, can become quite a boring affair at times. As such, it isn't the least surprising that smartphone customization is a major trend nowadays.
Sure, Cyanogenmod already comes with a slightly altered look compared to stock versions of Android, but if you've ever needed to refresh the look of your smartphone without changing the underlying software and functionality, a theme is just what the doctor ordered.
If you're running CyanogenMod on your Android smartphone, then you probably know that there are a bunch of themes that you can use to freshen up the look of your device.
Installing a theme is a rather simple process: just go to the Google Play link that we provide, hit install, and the theme should be automatically applied. If, for any reason, this doesn't work, navigate to CyanogenMod's theme engine and activate themes from the list. Please note that if a theme is not applied after activating it, you might need to reboot your smartphone.
MateriaL
We'll start off with a theme that doesn't completely reinvent the aesthetics of Android. As the name suggests, the MateriaL theme is inspired by the Google's Material Design principles, but it also transitions to a green-on-black color scheme that those of you with an eye for dark themes will surely enjoy.
Aside from theming most of the system apps, MateriaL also extends its aesthetics to third-party apps such as Dropbox, Nova Launcher, and an array of Google's apps.
Elixium
Download: Free
While most people prefer colorful themes, others will definitely appreciate the simplistic and largely monochrome interface provided by the Elixium theme. Elixium uses mostly stark white backgrounds with gray accents, but some vivid accents do show up from time to time. Unfortunately, Elixium does not theme third-party apps.
Elixium CyanogenMod Theme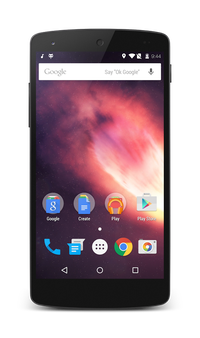 Rho
If you're in the mood for some funky UI colors, then the Rho theme is what you should be using. Rho, a free theme, employs vivid colors such as red and purple, and is a more colorful experience compared to our previous choices, despite maintaining a dark background.
Rho also comes with its own system font called Oxygen to replace the Android's standard Roboto font. This theme also includes an array of custom homescreen wallpapers, lockscreen wallpapers, and boot animations, which further customize the appearance of the OS.
Rho CyanogenMod Theme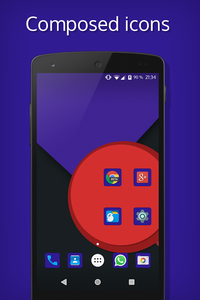 Material Glass

If you can't get enough of your wallpaper, then check out Material Glass, one of the coolest free CyanogenMod themes available.

Google may have its Material Design guidelines, but the dev behind Material Glass took this notion a step forward by mimicking glass via semi-transparent backgrounds.

One particularly interesting aspect is that, by deciding whether to use a light or a dark wallpaper, the user is in complete control over the tone of the theme. The white font and light blue accents are strategic choices that play along well with most wallpapers.



Flux
If you're willing to spend some money for a quality theme, check out the Flux theme. This one uses deep dark blue backgrounds with vivid blue accents, a color scheme that's a joy to watch. Flux also comes with a custom font and a boot animation. Unfortunately, just the stock icons are supported.
Flux CyanogenMod Theme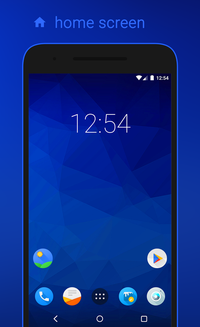 Download: $1.07
When it comes to style, Coalfield really makes a statement. Its rusted accents work beautifully with the darker (but not black) backgrounds, and the wallpapers are the cherry on top.
Sure, it's a paid theme, but you do get the full package: boot animations, sounds, wallpapers, a new font, new statusbar, and new softkeys.
Colors Dark
This theme actually doesn't have a color scheme. As the name implies, Colors Dark makes use of black backgrounds and an array of accent colors, depending on the app you're using.
Aside from theming the system apps, and a range of Google apps, Colors Dark also themes third-party titles such as Facebook, Instagram, or Whatsapp.
This theme also comes with a custom font, wallpapers for both the homescreen and the lockscreen. The theme doesn't stop at the UI, as it also comes with a few sounds to be used as ringtones, alarms, and notifications.