Top 10 best performing smartphones according to various benchmarks (AnTuTu, GFXBench)
54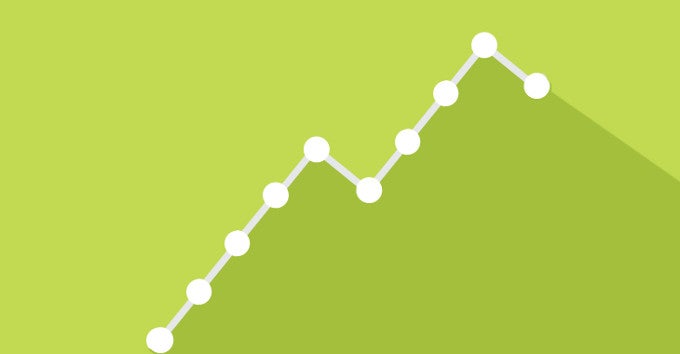 When it comes to measuring smartphone performance, there are usually two ways you can go about it – the synthetic route, where you make use of various benchmarking tools meant to push your device to the limit whilst taking notes, or simply taking it for a spin yourself. The latter method is regarded by most as the more important metric – after all, even if synthetic benchmarks rank any given device poorly, but it runs well enough in your experience, then you have little incentive to give a hoot. The problem is, unlike synthetic benchmarks, real world tests are rarely structured and representative, and as such are unlikely to offer much more than anecdotes.
Synthetic benchmarks then, while not ideal, nevertheless keep the variables to a minimum. And, as the months have gone by,
we've amassed a sizable database
of scores for each device that has gone through our review process. Whether you choose to trust benchmarks or not is up to you, but we've come to recognize them as very good predictors of in-app performance, especially since most of them nowadays include segments that mimic real life usage and not just cold, hard code-crunching power.
For the purposes of this comparison, we picked two of our favorite benchmark suites – AnTuTu, which takes a more holistic approach to testing, and two separate but extremely tasking scenarios in GFXBench, both of which give you objective data to help you understand how your device will behave when running some of the most graphics-intensive games on the planet.
AnTuTu
As mentioned, AnTuTu takes a more holistic approach to testing the performance of your device. This is achieved by analyzing how different parts of the hardware behave and then aggregating the scores into one single total. In other words, we have tests for the Android runtime, single- and multi-core integer performance, I/O, RAM, and more.
Here are the top 10 devices that best handle what AnTuTu has to throw at them, arranged in an ascending order.
GFXBench: T-Rex HD on-screen
Unlike AnTuTu, GFXBench's tests have a lot more to do with graphics performance, including render quality and performance stability. The results are measured in frames per second – a standard practice when testing games – and are thus indicative of how much or how little choppiness you can expect in that latest hit game on the app store.
T-Rex HD is a specific, medium-heavy scenario that the benchmark plays back on your device whilst the screen is turned on. Here are the top 10 devices that best handle it (ascending order)
GFXBench: Manhattan on-screen
GFXBench's 'Manhattan' segment is much alike the T-Rex HD one. It's also aimed at measuring on-screen graphics performance, but is considerably heavier than the former and is easily one of the most grueling of segments in any mobile benchmarks. In other words, even the newest, most powerful smartphones fail to reach the coveted 30 FPS milestone.
Here's who's closest (ascending order):