TomTom shares rise as speculation mounts Apple might make a move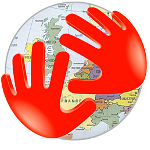 Analyst at Rabobank who covers Apple issued a research note to clients that there is a 30% chance Apple might just snatch TomTom and roll all of its significant navigation expertise into the Maps app.
TomTom shares rose as much as 7% today on the news, and are up more than 30% this year. It provides some of the best mapping and navigational services and apps out there, so Apple bagging it would be a huge boost for its own Maps ecosystem at the relatively cheap $1.2 billion market cap TomTom commands now.