Titanium Lumia FX800 design concept screams 'Nokia, take note!'
87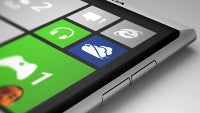 Nokia Lumia 920
is already
crushing the preorder pages in Europe
, luring customers with its camera module suspension mechanism that allows it to soak up to five times more light than your typical smartphone cam. That optical image stabilization comes with a price, though, and it is a chubbier, heavier device than what we became accustomed to see in flagship smartphones in the last years.
Some of these plans might include the use of metal in the chassis, as a more premium material, which will place Lumia flagships on equal design footage with handsets like the
iPhone 5
, which utilizes glass and aluminum for the slick, thin casing.
One such design concept project comes in the form of the
Nokia Lumia FX800
, inspiration for which is derived from the Nokia 8910 Titanium, which was introduced way back in 2002. The idea is to give Nokia Lumia aficionados a slim and exclusive handset, which won't clash directly with the Lumia 920 sales, as it wouldn't offer the OIS tech, for instance.
The Lumia FX800 would be a stylish 8mm thin phone cast out of titanium, with a large, 4.65" HD AMOLED display, issued as a high-end exquisite offering by Nokia. What do you think, should the Finns take note from the titanium design concept you are seeing in the slideshow below?
Thanks for the renders, Apple Conspiracy team!