Tipster insists Google is working on budget phone, may not carry Pixel brand
13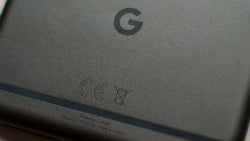 We suddenly have a he said/he said situation on our hands when it comes to potential plans by Google for a budget phone. Back in January, the rumor surfaced that Google was working on a
budget Pixel phone
, but last week at MWC, Rick Osterloh, senior vice president at Google, appeared to put that rumor to bed. Now the rumor has returned with a bit of a tweak.
Osterloh said that the
Pixel 2
would "stay premium" and said there would be no budget Pixel phone from Google. Now, the original tipster has returned to clarify his original claim and imply that Osterloh was being very careful with his wording. According to the tipster, Google is indeed working on a budget phone and the project is being handled by the Pixel team, but given Osterloh's comments, the tipster is now saying the budget Google phone just won't carry the Pixel branding. He suggested the phone may be a Google-built Android One phone aimed at emerging markets.
We're a bit torn on what to believe exactly. This new rumor does make a lot of sense, because it seems likely that Google wants to resuscitate the disappointing Android One program and doing so by building its own hardware makes sense. It also makes sense that Google would want to keep the Pixel brand connected to premium devices as it has been so far with the Chromebook Pixel, Pixel C tablet, and Pixel phones.
The one thing that doesn't sit right is that Google has yet to prove it can actually manufacture devices at scale. It never had to with the Chromebook Pixel or Pixel C because the market for those devices weren't that big, but the Pixel phones have been consistently out of stock and had multiple
delays in shipping
. A budget Google phone would likely have even higher demand than the Pixel, but we're not so sure Google can actually handle that.