Tinder CEO loses his job after insulting Barry Diller
6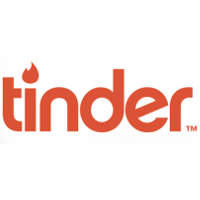 While Tinder is an app that helps lonely souls find each other, one of Tinder's co-founders is getting in trouble for exhibiting signs of hate, not love. Sean Rad, who was Tinder's CEO, was canned after a number of incidents, including his inability to finish projects. One Tinder insider says that there is a laundry list of features for the app that never were implemented. Others criticized his unfocused management style which left employees unsure where they should focus their energy.
The 28-year old Rad recently called the head of Tinder's parent company, famed media executive Barry Diller, a dick and drew a picture of a penis as an illustration. Diller runs IAC/InterActiveCorp, the company that owns the matchmaking app. Rad chaffed at being under the thumb of Diller and IAC and was said to be planning exit strategies to remove himself from Diller's rule.
Rad was apparently told of his departure by Match Group CEO Sam Yagan. Yagan runs the group inside IAC that houses Tinder. It seems that this is not quite an unexpected move as Rad had been considered a selfish executive, not in tune with the mindset of his troops. Chris Gulczynski, who designed the lauded Tinder UI, commented that "
Karma's a bitch
" in reference to Rad, who will stick around until a replacement is found. Perhaps Mr. Yagan can use Tinder to find a new CEO.
source:
NYPost