Tim Cook shakes hands with the Chinese VP en route to the Foxconn facilities
9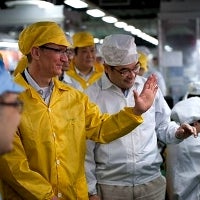 Apple's CEO Tim Cook decided to take the plane and do what he does best, i.e. talk logistics with the Chinese carriers and straighten up the supply chain.
Apple is still not selling the iPhone 4S and the new iPad in its stores after an inventory kerfuffle angered the hundreds waiting in vain outside, who started egging the premises.
Allegedly Tim Cook has arranged a sitdown to talk shop with the carriers, regulatory agencies and so on government red tape, as well as get first-hand impressions about the conditions in the Foxconn plants where Apple's gadgets are made.
China is well on its way to become one of the most important gadget markets, and
one that is very brand-conscious at that
, with the newly rich carrying prestige items first and foremost, so Apple realizes the huge potential for growth.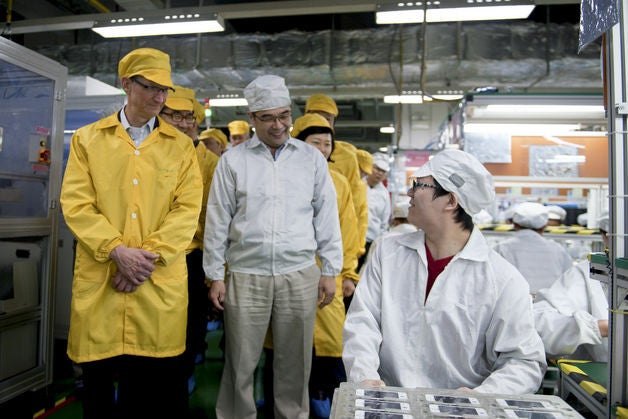 Tim Cook at the iPhone production line in the Foxconn plants
Tim Cook was photographed by the Chinese news agency Xinhua to shake hands with the Vice Premier Li Keqiang during his visit. Possible
topics of conversation during Apple's CEO China visit
included also IP rights, eventual settlements with Proview over using the iPad name in China, and integration of the Baidu search engine in the localized iPhones and iPads.