Thorsten Heins again hints at licensing BlackBerry 10
8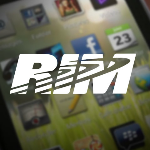 This is another one of those infamous "it sounds good in theory" ideas, much like recent ideas that we've come across where Google wants to have better Voice integration with carriers, and more Wallet adoption as well, although the carriers want nothing to do with those plans. The same could be said for the
ever-present idea
that "RIM can license BlackBerry 10! That'll save the company!"
Of course, wanting to license a product, and being able to successfully license said product are two very very different things. Just ask Palm about that.
Still, Thorsten Heins said today, after
RIM's terrible Q4 earnings call
, that he is still in the process of "reviewing" what will be done with BlackBerry 10. He said, "whether we build the hardware ourselves or whether we engage in partnerships is part of the review, we'll keep you updated once that is completed." Heins also mentioned this possibility when he first took over as
CEO at RIM
.
It's very likely that RIM will release the first BlackBerry 10 devices itself, but we'll have to wait and see if the company attempts to license the platform as well. Then, it's a matter of whether or not licensing is even a good idea, because analysts have already said that
the plan may not work
.