This neat Apple iPhone 8 concept has it all: smaller bezels, dual camera, and even a Touch Bar
26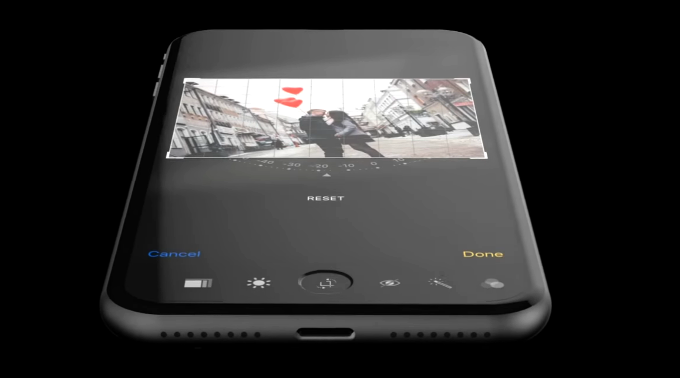 Ah, concepts for future iPhone device, who doesn't love these?
We certainly do, which is precisely the reason why we got so excited about a particular YouTube video that has been making the rounds since February 1 and shows us what that rumored super-premium iPhone 8 could theoretically end up looking like.
In particular, this latest concept takes a bunch of the more exciting rumors we've heard close to heart, most notably the oft-repeated one which claims that the iPhone 8 (and possibly the 7s and 7s Plus) will have minimum bezels at the front. The concept doesn't feature a wrap-around, edge-to-edge display, but it does away with the top and bottom bezels of the iPhone's front and fills them with display.
Surprisingly, we see a home button here - render artists often go wild and ditch these, but it's nice to see that this one has taken a more down-to-earth approach. This doesn't seem to be your regular iPhone home button, though: the button itself and the surrounding portion of the display are envisioned as functioning similarly to the cool TouchBar on the new MacBook Pro. Different app-specific buttons and toolbars seemingly appear at the bottom of the iPhone's display. We can't lie, this seems pretty neat, though we are certain it will remain merely wishful thinking.
Here's a closer look at the concept.
You can also check out the full conceptual video of the iPhone 8 down below. After you're done with it, make sure to get back to Mother Earth and check out our full rumor review for the iPhone 7s, 7s Plus, and the iPhone 8.