This iPhone 8 concept brings all the rumors so far to life and it's an impressive sight
32
Surrounded by rumors of a radical redesign and innovative technological additions, the next iPhone provokes any enthusiast's imagination. Switzerland's Handy Abovergleich came up with a concept that balances just the right amounts of crazy and plausible, leaving us hopeful that Apple can at least come close to something this impressive. Based on various rumors hinted at by analysts and supply chain sources, the work shows an all-screen iPhone covered by gently curved glass and built around a stainless steel frame.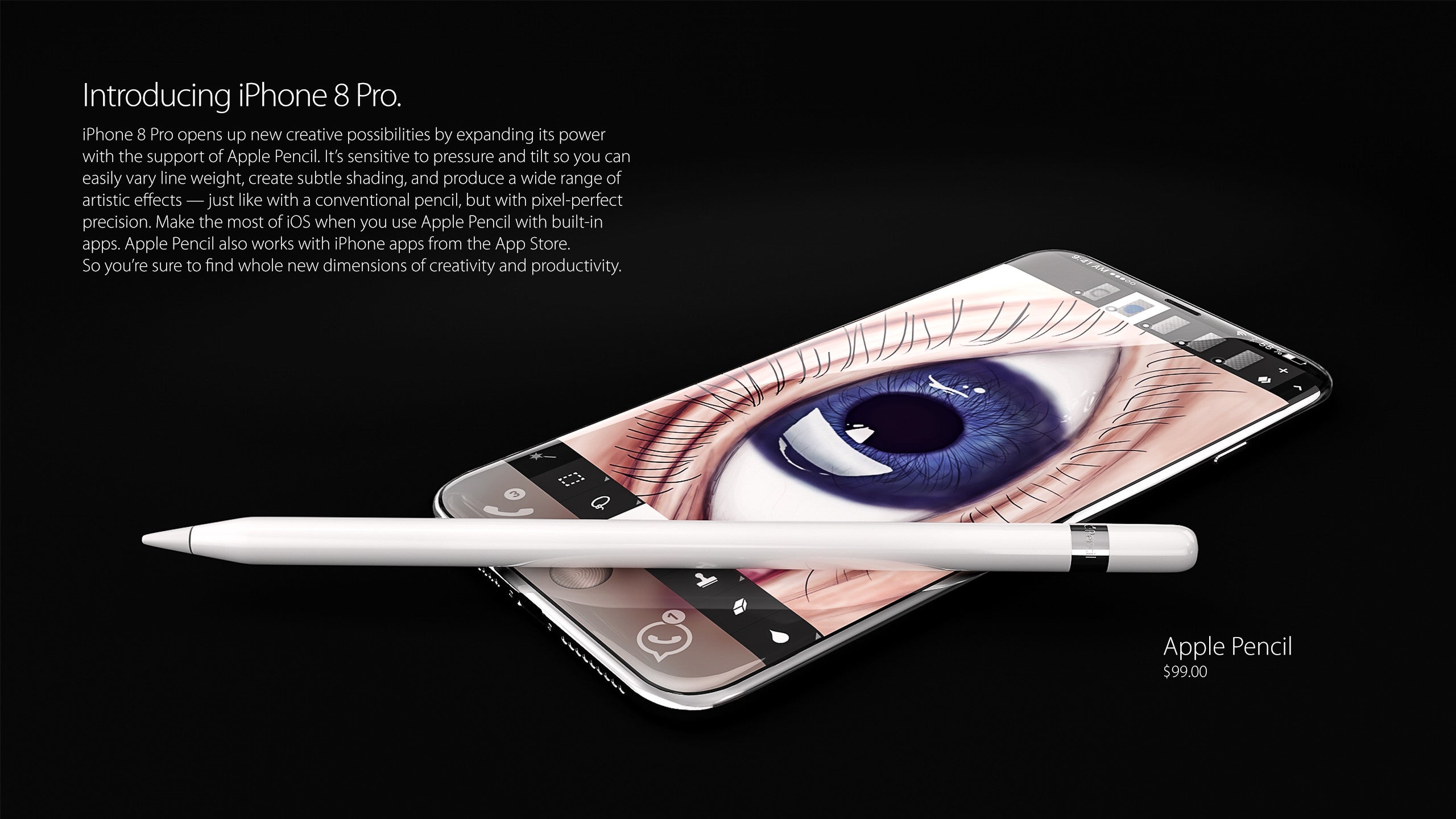 Apple Pencil compatibility is just one of the interesting proposals
The top features an AMOLED status bar that integrates seamlessly with the rest of the surface. On the bottom, where the bezel used to be, the rumored haptic virtual Home button with built-in fingerprint security is found, accompanied by two virtual shortcut keys. The smartphone is also secured with an iris scanner. Other plausible additions to the next iPhone illustrated by the concept include a dual camera setup with the lens sitting flush with the smartphone's body, as well as compatibility with the Apple Pencil and fast wireless charging at a distance of up to 3 meters.
Mind you, though, this is just a concept, even if it's built on prominent rumors. While Apple does have the technology and expertise to pull off something like this, it has to be financially feasible first. If Apple can't deliver technology like this at the typical flagship smartphone price point (around $700), it will have to hold it in for a more appropriate time or release it as a premium model for enthusiastic, deep-pocketed buyers.
So, what do you think of the concept? Do you like what you see? Tell us in the comments below!
ALSO READ