This levitating charger makes charging your Apple Watch a thing to look forward to
10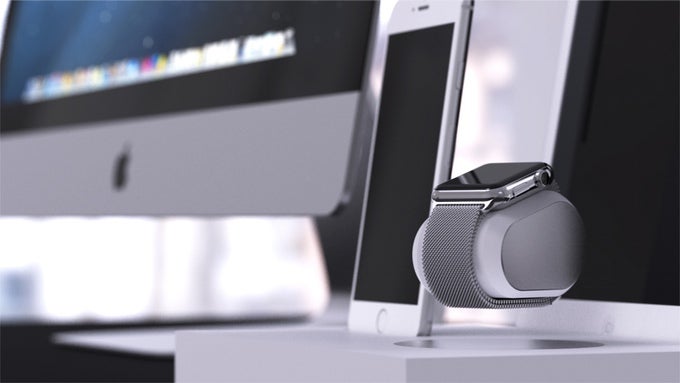 One way to make charging your Apple Watch or Pebble something to actually look forward to is placing it in a super-cool levitating charging cradle. Levitating technological objects always appear super-futuristic for some reason, and seeing your Apple Watch or Pebble fly is now a legitimate possibility, thanks to Lift's Kickstarter efforts.
Lift is a smartwatch charger designed to levitate while charging the gadget wirelessly. And when it's not doing the charging thing, it turns into a pretty night lamp!
While the charger needs a wire-connected pad to fly over and pull electricity from, the contraption itself is fully wireless. Just wrap the watch around it and it will charge.
The whole system has a minimal and clean appearance, making it a natural fit with the rest of your Apple gear. In addition, the charging unit can function as a portable battery pack, giving the Apple Watch or Pebble two full charges on the go.
Scheduled for delivery in October, the gadget has a retail price set at $249. Backers can still score a discount if they pledge now.
source:
Lift (Kickstarter)
Recommended Stories