This is what the mobile video game industry looks like broken down into numbers
9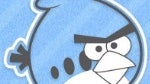 Chances are that if you have ever owned a smartphone, you've spent a fair amount of time checking out the games that it can run. That is probably why
video games are the most popular type of software
downloaded from app stores, and this infographic, which the guys over at
Geekaphone
have put together, shows how big of a business mobile gaming has become.
It is estimated that
the mobile gaming industry will rake in about $8 billion this year
, which is nearly a quarter of what the entire mobile entertainment niche was valued at in 2010. With the global market share of smartphones on the rise, that number is expected to grow to the whopping $11.4 billion by the end of 2014. Since the majority of mobile games are free of charge, their developers benefit mainly from in-game purchases, such as virtual currency or extra lives, while advertisements account for only half as much of the revenue that a game generates. Nevertheless, mobile video game studios reportedly made $87 million in revenue from ads in 2010, and this figure is predicted to explode to the staggering $894 million by 2015.
While game developers enjoy watching their bank accounts reaching higher and higher milestones, smartphone and tablet owners are spending more and more time on mobile gaming. No matter whether they admit it or not,
an estimated 84% of tablet owners play video games
on their device and approximately 34% of people who have an iPhone spend time on the same activity every single day. In comparison, nearly half of all BlackBerry users have no games installed on their device at all, which is probably among the reasons why the platform has not been doing that well recently.
Feel free to check the entire infographic yourself, after which you can go back and finish that level of Angry Birds, and if you have come across any great mobile video games recently, do not hesitate to let us know by dropping a line in the comments below.
source:
Geekaphone
via
DailyMobile
Recommended Stories