This is the LG V30: videos show LG's new flagship from all sides
45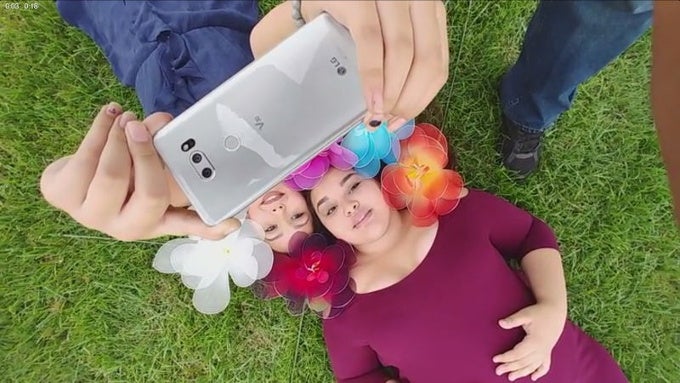 The proverbial cat is out of the bag: the new LG
V30
has leaked out nearly entirely. LG's next flagship, a bigger phone than the
LG G6
, but with a similar design, 2:1 bezel-less display and similar camera setup, the V30 has surfaced in a number of videos that show it from every side and angle.
The LG V30 videos were originally posted on Hitrecord, an organization created by actor Joseph Gordon-Levitt that helps people collaborate on video projects. LG has been working with Hitrecord for a few years now, using it as a platform to put its smartphone in the hands of creators.
This time around, the V30 videos were clearly posted prematurely, and while the original post is now pulled, the Internet has a record of them all for everyone to see:
*Preliminary specs based on leaks.
The first obvious thing is that the back of the LG V30 is made of glass and features a nearly identical styling to that of the
G6
. On the back are two 13-megapixel cameras, one with a super wide angle view, and a regular one. The fingerprint scanner is on the back.
Over the next few videos we get to see the camera interface of the V30. The phone is expected to be a media powerhouse, shipping with advanced manual controls for both photography and video.
Of course, you will also have a cleaner viewing mode in the camera, for those who prefer simplicity.
The slightly curved edges of the display are visible as well. The LG V30 is expected to feature a 6.0-inch AMOLED display.
There is no secondary display on the V30, as LG seems to put this idea to rest. However, a floating secondary screen is said to be offered as an option in the interface.
What do you think: do you like this new LG V30?