This app turns your Windows Phone device into a magnetic field detector
9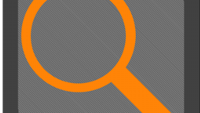 Smartphones have gradually evolved into devices so multifunctional that we simply can't imagine our lives without them. Yet, there are some hidden functions or perks that we usually forget about and almost never use. From time to time, a rather simple app comes forth and reminds us about a certain functionality that our smartphones have, yet we use seldom.
In this line of thought, say "Hello!" to Magnetic field detector – a Windows Phone app that enables your device to discern metallic from non-metallic objects. As you may have already guessed, the app uses the built-in magnetic sensors in your device. What's more, Magnetic field detector displays the magnetic field strength of the tested object and shows its amount in microteslas, the unit for magnetic flux density.
Provided that you want to know if your grandma's old necklace is actually made of gold or it's just a cheap fake, Magnetic field detector may give you the answers. If you decide to give it a go, this curios app will set you back $0.99. It supports all Windows Phone devices that are toting Windows Phone 8 or 8.1.
Download: Magnetic field detector (
Windows Phone 8
)
via:
WMPoweruser