This LG rollable display prototype gives us a taste of things to come
19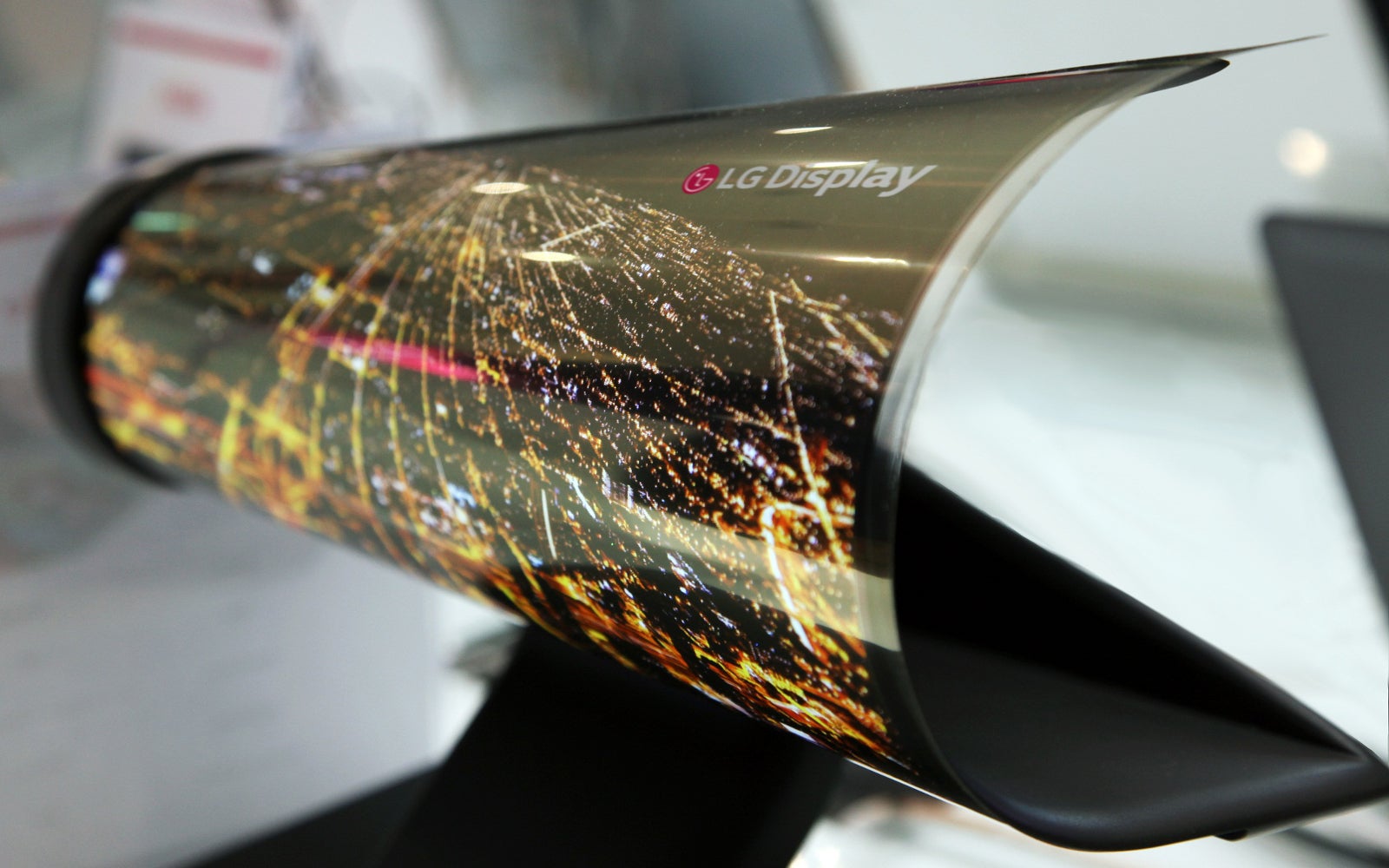 LG is going to showcase this rollable display prototype at CES '16, but will it let us touch is?
Imagine that instead of having to lug around a big and heavy tablet like the iPad Pro or — heaven forbid — the Galaxy View, you can just take your still sizable tablet... and just roll it up like a newspaper. That would make it way easier to fit in a bag and carry around, yes? Well, what do you know, LG says this needn't sound like sci-fi to us anymore.
CES (Consumer Electronics Show) 2016 begins in just a couple of days (but
our coverage of events starts tomorrow
), and LG's going to use it as a stage to showcase its latest and greatest achievements on the display technology front. The company will be bringing some of its craziest OLED and LCD exhibits for nerds to see and drool over (but probably not touch yet), and while most of these prototype displays are actually destined to become TV sets at some point in the not so distant future, a particular 18" specimen — the one in the image above — caught our attention.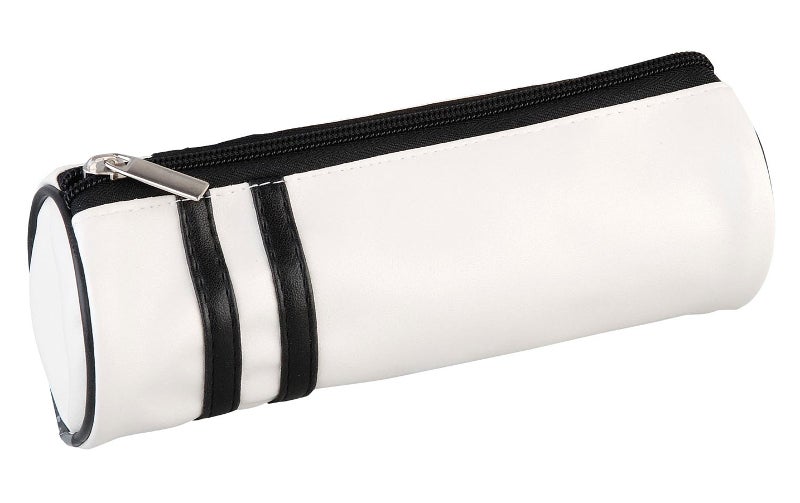 This looks like a nice case for a future rollable display tablet, no?
Now, you may be thinking: "
But isn't 18 inches too big for a tablet?
" Well, of course it isn't! As long as you can easily roll it up like shown on the picture above, that is. LG has a history of experimenting with curved and actual flexible displays (LG Flex, Flex 2), unlike what has come out of Samsung's camp so far (google "Galaxy Edge" – those are curved, but helplessly rigid), but we're yet to see a commercial product that features a rollable OLED panel.
To be politically correct, rollable display concepts have been teased by other companies before, but our hopes here are that LG will be willing to bring things to the next level with this new prototype. Who knows, maybe they'll let us roll and unroll it to our heart's content this time around? Oh well, we'll let you know what this new prototype is all about in a few days' time. One thing is certain, though – our iPads have never looked so... flat and boring.
LG Display Unveils the Latest Cutting-edge Displays at CES 2016
Exhibit offers visitors first-hand experience of the exciting revolution in display technology
- Showcases rollable and extreme-curved displays that represent the future of TV
- S-shaped 139-inch Vertical Tiling OLED panel for signage displays offers different video images on each side
- Wave-shaped 25-inch "Waterfall" LCD panel for automobiles fits curved interiors
Seoul, Korea (Jan. 4, 2016) – LG Display, the world's leading innovator of display technologies, will showcase the industry's latest products and highlight its global leadership in OLED and LCD technology at CES 2016 in Las Vegas from January 6 to January 9.
LG Display will introduce its cutting-edge technologies under the slogan, 'Your Imagination, Our Innovation', at its private showroom in the Las Vegas Convention Center. The showroom will be divided into sections devoted to OLED and LCD display products, while separate zones will focus on the rapidly growing commercial and automotive display markets that offer new opportunities for the delivery of the company's differentiated technology excellence.
The showroom will highlight the key advantages of OLED, including its superior picture quality and its extreme design flexibility that makes it suitable for many different electronics applications and devices.
The company will exhibit 65-inch and 77-inch UHD OLED TV panels that offer the ultimate picture performance in terms of contrast, color accuracy, and viewing angle. For example, the 65-inch and 77-inch OLED TV panels, featuring a High Dynamic Range (HDR) function with its perfect black and improved luminance, have unbeatable picture quality and the same level of color gamut seen in professional monitors used to edit theatrical films.
The company will also showcase futuristic concept displays that highlight the dynamic forms that OLED can achieve, including the world's first 30R 18-inch rollable display that can be rolled-up like a newspaper; a 55-inch design concept OLED TV display that is paper-thin since the electric circuits are installed separately; and a matching pair of 65-inch extreme-curve concave/convex OLED displays.
LG Display will emphasize OLED's potential in the commercial sector by introducing a 55-inch double-sided display which shows different video images on each side for signage and a 139-inch Vertical Tiling OLED (VTO) display that is made of eight double-sided 65-inch OLED panels that are connected together to form a S-shape pattern. This VTO display also shows different video images on each side.
In the LCD Zone, LG Display will highlight its industry leadership by introducing a 65-inch TV panel that uses advanced design elements including the company's "Art Slim" technology as well as a "Borderless" feature that eliminates the border between the bezel and screen. The exhibit will also include a 65-inch UHD TV panel based on M+ technology with HDR that either reduces power consumption by 35% while maintaining brightness levels or increases brightness by 50% at the same level of power usage, and the first 8K (7,680 X 4,320) 65-inch TV panel based on M+ technology.
In the Commercial Zone, different advanced technology solutions will show the potential of creating new markets, including a 86-inch stretched LCD display with an aspect ratio of 58:9 suitable for signage such as airport information, commercial, and retail displays; and a Video Wall display consisting of four 55-inch LCD screens and the world's narrowest bezel at 0.9mm
In the Auto Zone, LG Display will introduce a 25-inch "waterfall" curved LCD that fits into car interiors, and a 10.3-inch "Advanced In-Cell Touch" LCD that can respond to the touch of drivers wearing gloves.
The company will showcase a 11.6-inch 2-in-1 notebook that combines a notebook with a tablet, and 23-inch monitor displays with Advanced In-Cell Touch (AIT) technology that is used in smartphones and tablets. The technology realizes the slim & light design concept for notebooks and monitors. It will also introduce differentiated technology that will lead the next-generation display market, including a 15.6-inch UHD notebook panel with M+ technology that reduces power consumption, and a 31.5-inch 8K monitor panel that shows a lifelike picture quality.
Dr. Sang-Beom Han, Vice Chairman & CEO of LG Display said, "LG Display has been sharing successful solutions with its customers by meeting the market's requirements and demands with its differentiated technology. We will continue to offer differentiated values to the market and customers and strengthen the company's leadership by responding quickly to trends in the expanding OLED market, including the fast-growing automotive and signage sectors, by offering various solutions."
###